JUST AN ADVERTISEMENT
CONTINUE READING BELOW
Do you want to monetize your email list? but don't know how to monetize your email list? Then you don't need to worry.
As in this article, I will share the best professional ways through which you can monetize your email list.
But before you send them emails you must have a good email list too, if you don't know how to build an email list? Then check out my article in which I shared 15+ ways to build your email list.
Email marketing is growing up very fast and as compared to other marketing channels email marketing has more ROI (return on investment).
As per my experience, I had run several email campaigns for different businesses and the average ROI was 15$ to 20$ for every 1$ spent.
There are more than 6.65 Billion active smartphone users worldwide till July 2022, and they use their smartphones several times a day.
So, if you send them emails and they are interested in your niche the chances of opening those emails are higher.
Alright, let's jump into the main topic of this article, if you already have an email list then how will you monetize it?
How to Monetize an Email List?
Below are the different ways through which you can monetize your email list:
JUST AN ADVERTISEMENT
CONTINUE READING BELOW
Paid Newsletter/Subscription
You can monetize your email list by providing paid subscriptions to your email subscribers.
If you work in a niche where your audience loves to read the latest information and tricks then this is one of the best ways to make money from email lists.
I have seen many bloggers and news sites that provide paid newsletters on their blogs and websites.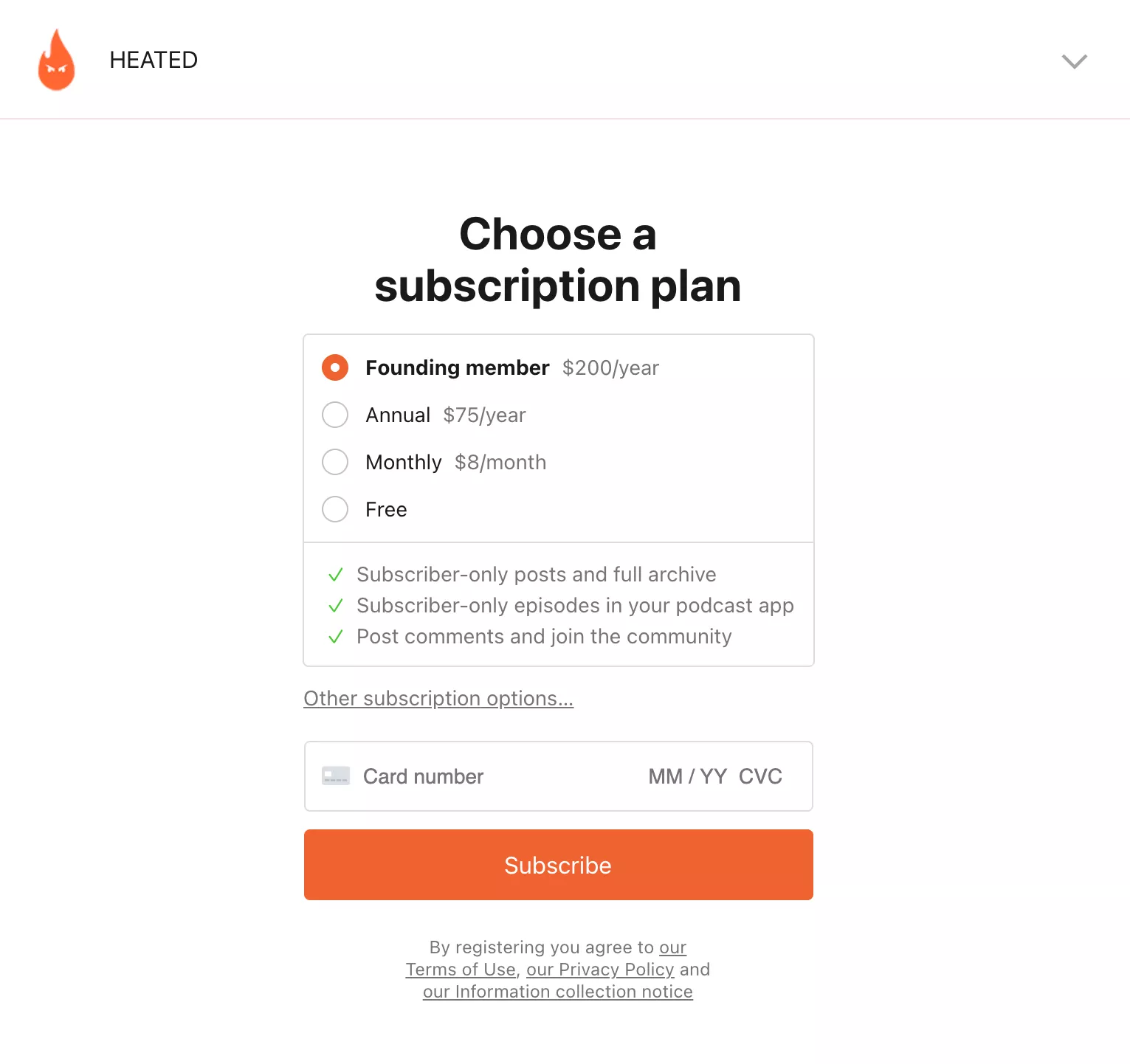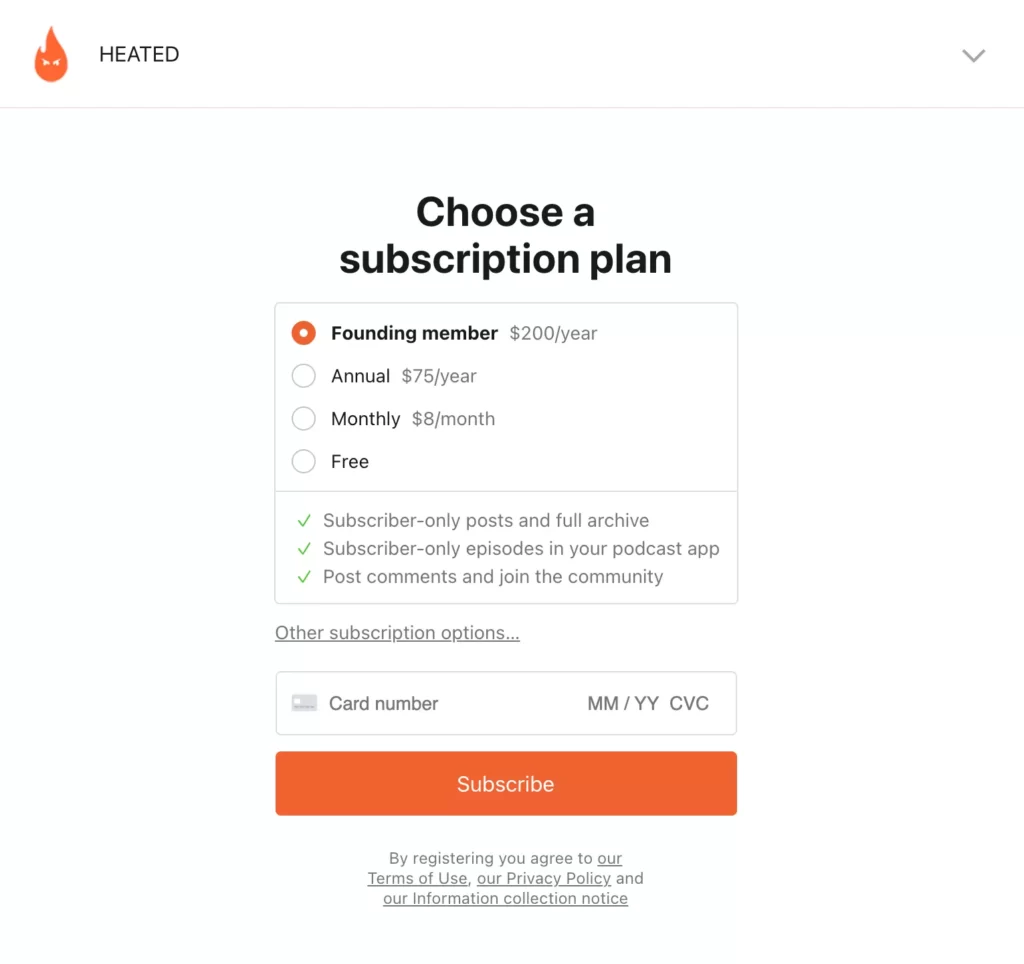 What they do is create a page for their blog visitors and allow them to buy and join their paid newsletters on a monthly, quarterly, yearly, or lifetime basis.
Where they share premium tips, information, premium tricks, or products with their paid subscriber.
So, you can try out this way to monetize your email list on a recurring basis.
Affiliate Marketing
You have a good amount of email subscribers, but you don't know how to make money from them.
Then affiliate marketing is one of the greatest ways to monetize your email list.
What is Affiliate Marketing?
Affiliate Marketing is a way for you to generate income through the work of sharing, recommending, and promoting the products or services of other people or companies.
I had already shared a detailed guide on affiliate marketing here you can check out my affiliate marketing guide.
What you can do is find the best affiliate product related to your niche and share them with your email list.
But don't only share the product with your affiliate links, what you have to do is to write and share some good information and between that suggest some related products with it.
For example: If I want to promote an email marketing tool that what I can do is create some content related to it like "How to choose a web hosting service?".
And in between that content, I can suggest some web hosting services to my readers that they can use for their websites.
JUST AN ADVERTISEMENT
CONTINUE READING BELOW
So, people won't take it as a promotional email and I also promoted the product with that content.
I'm sharing this example as one of my blogger friends had run an email campaign in November 2021, we sent emails to 4,180 users from which 2587 users opened it.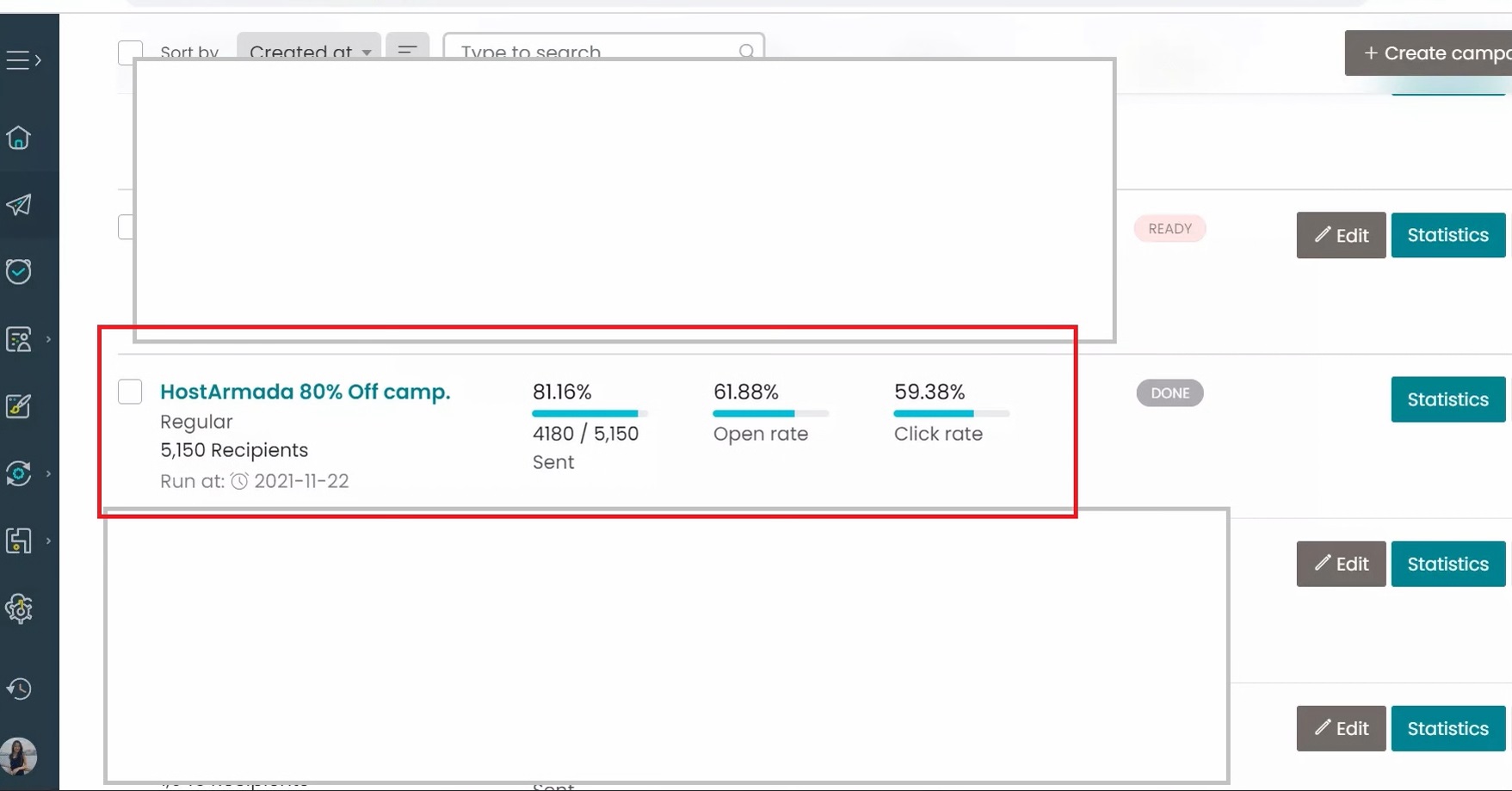 This was an excellent campaign as 52 out of 2587 users bought the web hosting through his affiliate links and the conversion rate was 2.01%, and the average affiliate commission was $125.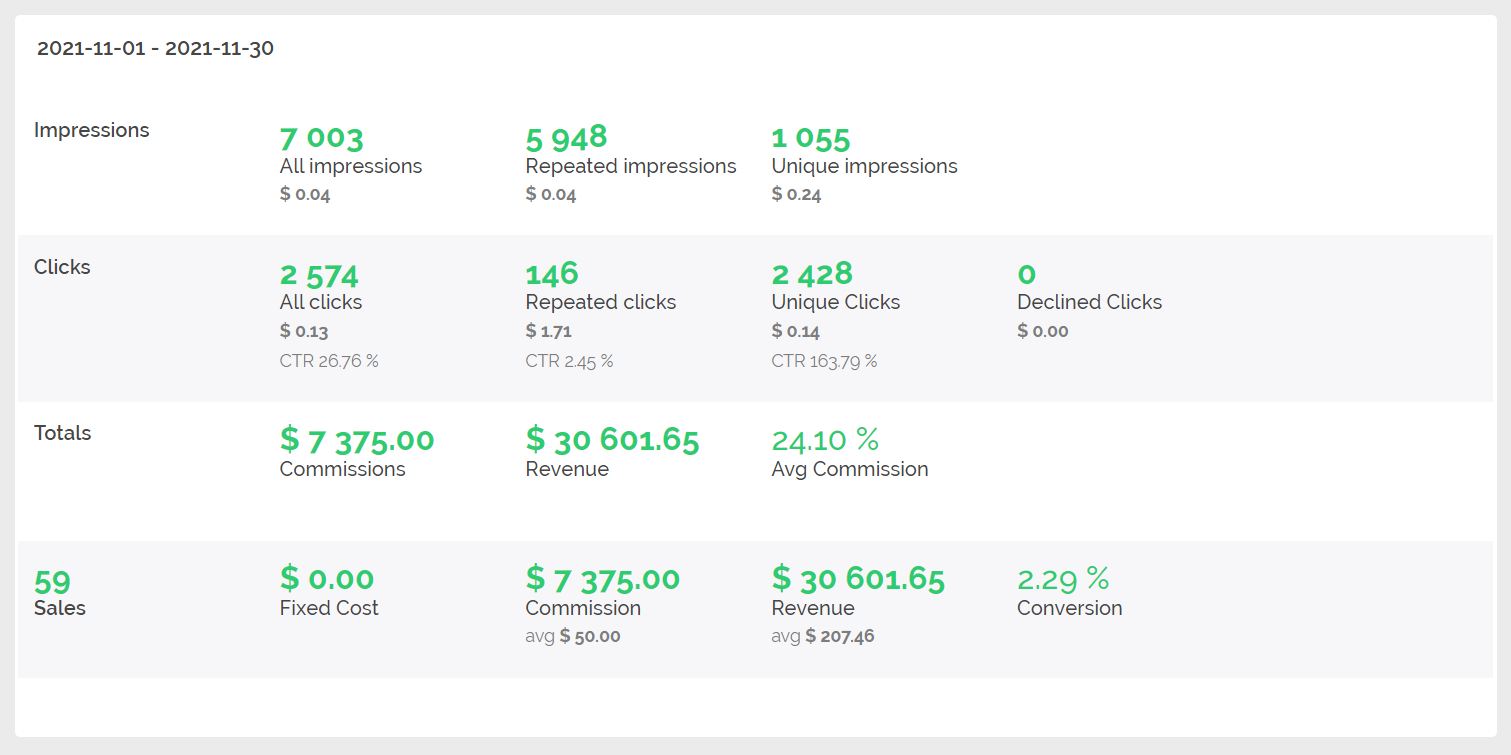 He was able to generate this many sales because there was an offer of 80% Off on that web hosting company and he wrote a detailed and convincing review on it.
As that web hosting company shares $125/sale if you bring them 20+ sales in a month. And he bring 23 sales during that month, so he made 52 x $125 = $6,500 from that single email campaign.
The rest of the 7 sales are from his different other campaigns like blog posts and other social referrals.
This is just an example of him but big affiliate marketers make more money with affiliate marketing.
So, you can monetize your email list with affiliate marketing but makes sure you don't overdo it.
CPA Marketing (Cost Per Action)
Cost Per Lead also known as Cost per Action (CPA) marketing in which you need to bring some leads for a company and in return they pay you per lead you brought to them.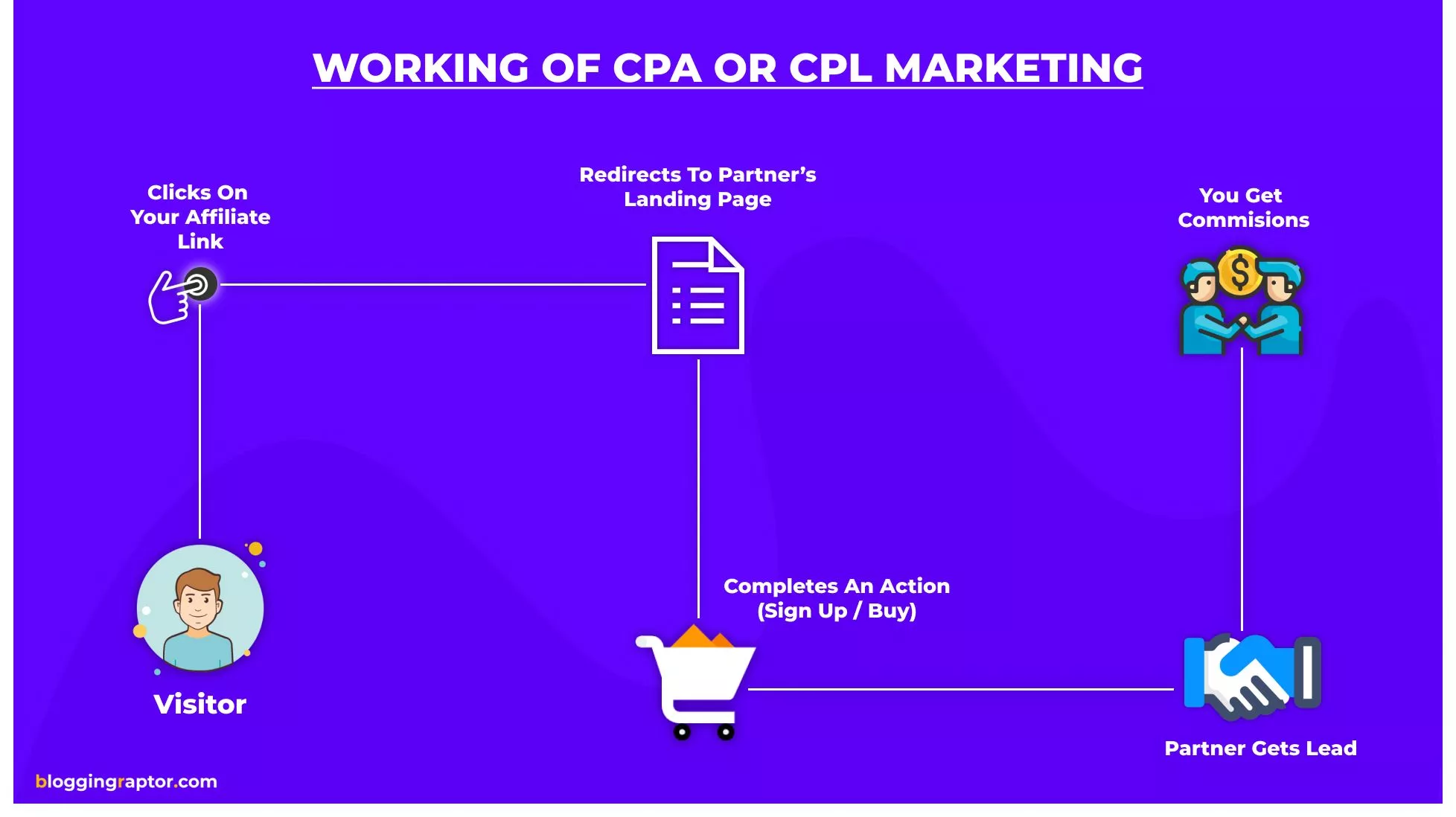 These leads may be a phone number, emails, simple form submission, surveys, or sign-ups.
You need to bring any of these to a company and that company will pay you per lead.
One of the best examples is the SEMrush affiliate program, which pays $0.10/ email sign-up through your affiliate links.
They also pay $10 per free trial registration, similarly, the Grammarly affiliate program pays $0.20 per email sign-up through your link.
The best part of CPA marketing is the customer doesn't need to purchase anything, they just need to sign-up and create a free account to use the services.
JUST AN ADVERTISEMENT
CONTINUE READING BELOW
And another benefit of CPA is if that free signup purchase any premium plans then also you get an affiliate commission for the same.
SEMrush and Grammarly affiliate program pays $200 and $20 respectively per affiliate sale made through your link.
So you can assume how much money you can make by promoting CPL or CPA programs in your niche.
Promoting Discounted Coupons and Offers
Promoting discounts can be a great way to monetize your email list.
Who doesn't like discounts, anyone who wants to buy something online or in any offline store always looks for the best offers and discounts.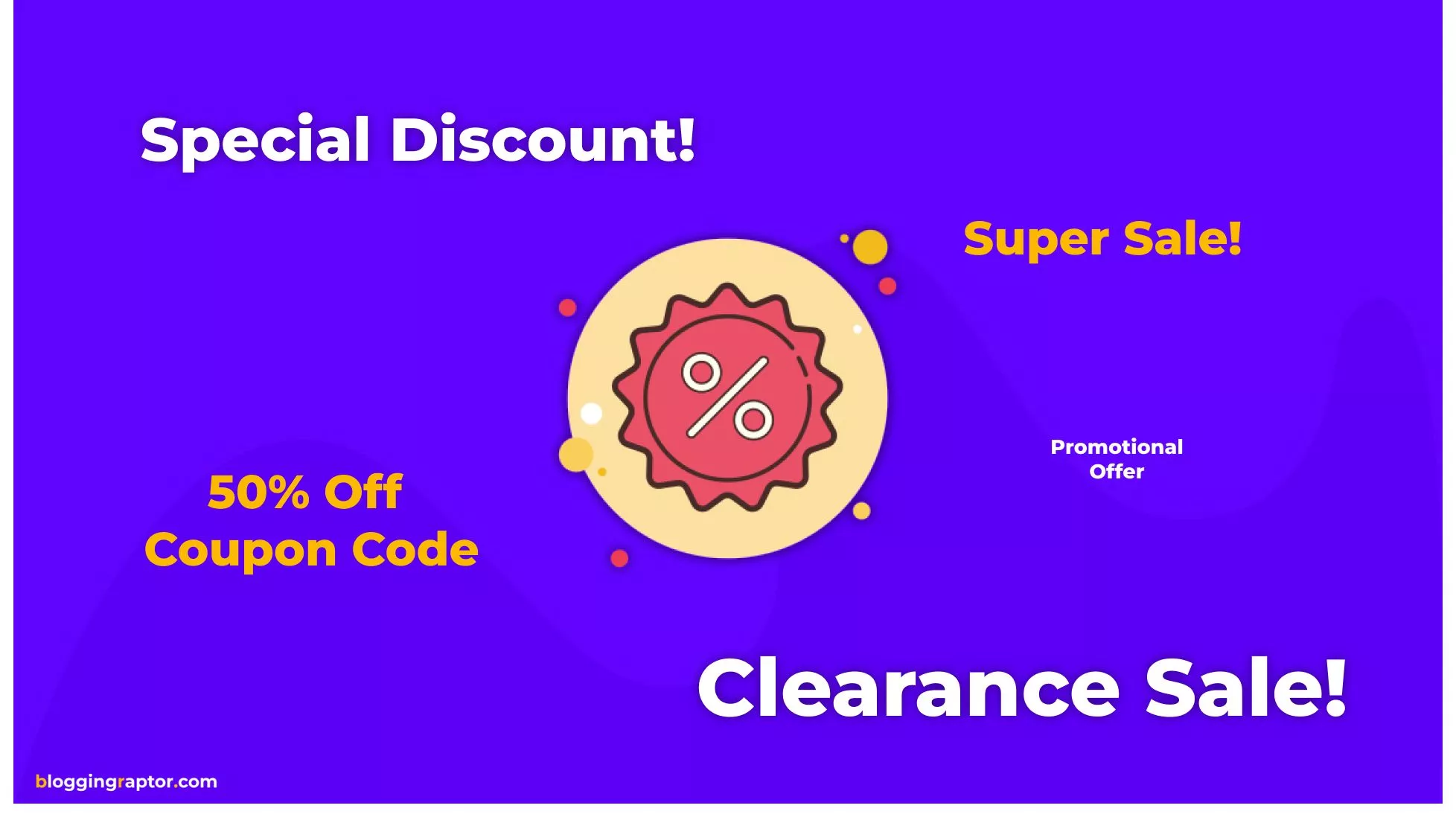 So why not you can share with them the best discount offers, you can do this with your own product or services.
Well, you can promote other affiliate programs too as we discussed in the affiliate marketing section my friend promoted a web hosting discount offer of 80%.
How to know about affiliate discount offers?
It's very simple when you create an affiliate account you will be asked to check and mark a dialogue box to receive promotions offer emails.
Whenever the affiliate company runs any discount offers you will receive an email via their affiliate manager regarding the offers.
You can create appealing content and send those offers to your email list to earn a decent affiliate commission, or you can do the same with your own product or services.
Selling Your Digital Skills
Selling your digital skills can be beneficial for you.
For example, I create content related to blogging, digital marketing, SEO, and social media growth tips.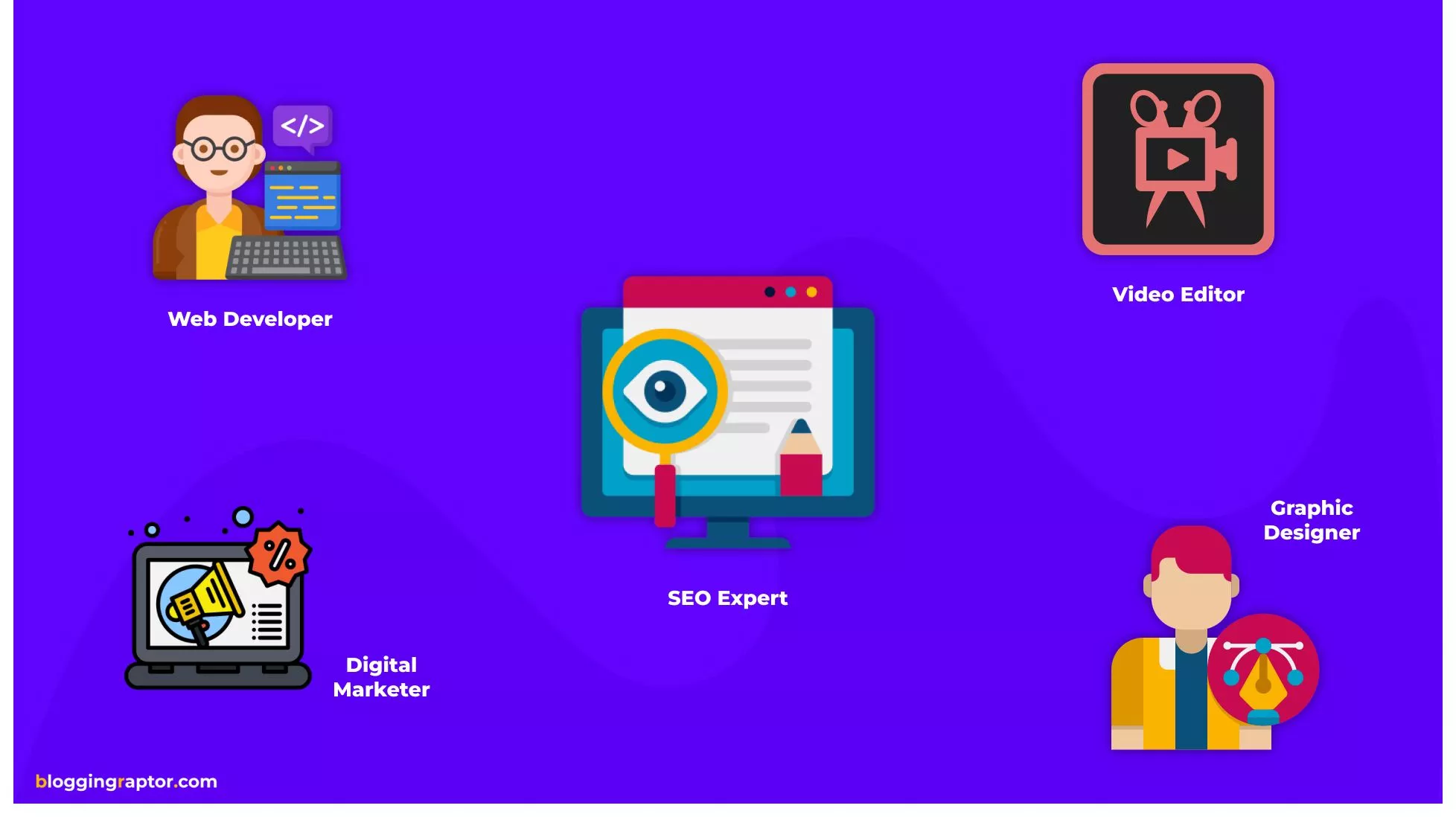 So If I want then I can send emails to my email list regarding my digital skills or freelancing skills.
Like I can tell my audience that I can do SEO work or any other Digital marketing work for your website to gain more reach.
But don't send an empty service promotional only, what you can do is tell sharing some knowledge like what is digital marketing, SEO how people grow their business with SEO, and how other people gain more organic audiences.
After that, you can share your offer that I'm also an SEO expert and I can do the same for you to target your potential audience.
Then add the book my SEO services button and link it to your landing page or call where you have shared your work experience, some past work, and testimonials.
This way you can monetize your email list by selling your digital skills.
JUST AN ADVERTISEMENT
CONTINUE READING BELOW
Selling Digital Products
Alright, you can sell digital products like PDFs (E-books), tools, graphics, podcasts, and video courses to your audience too.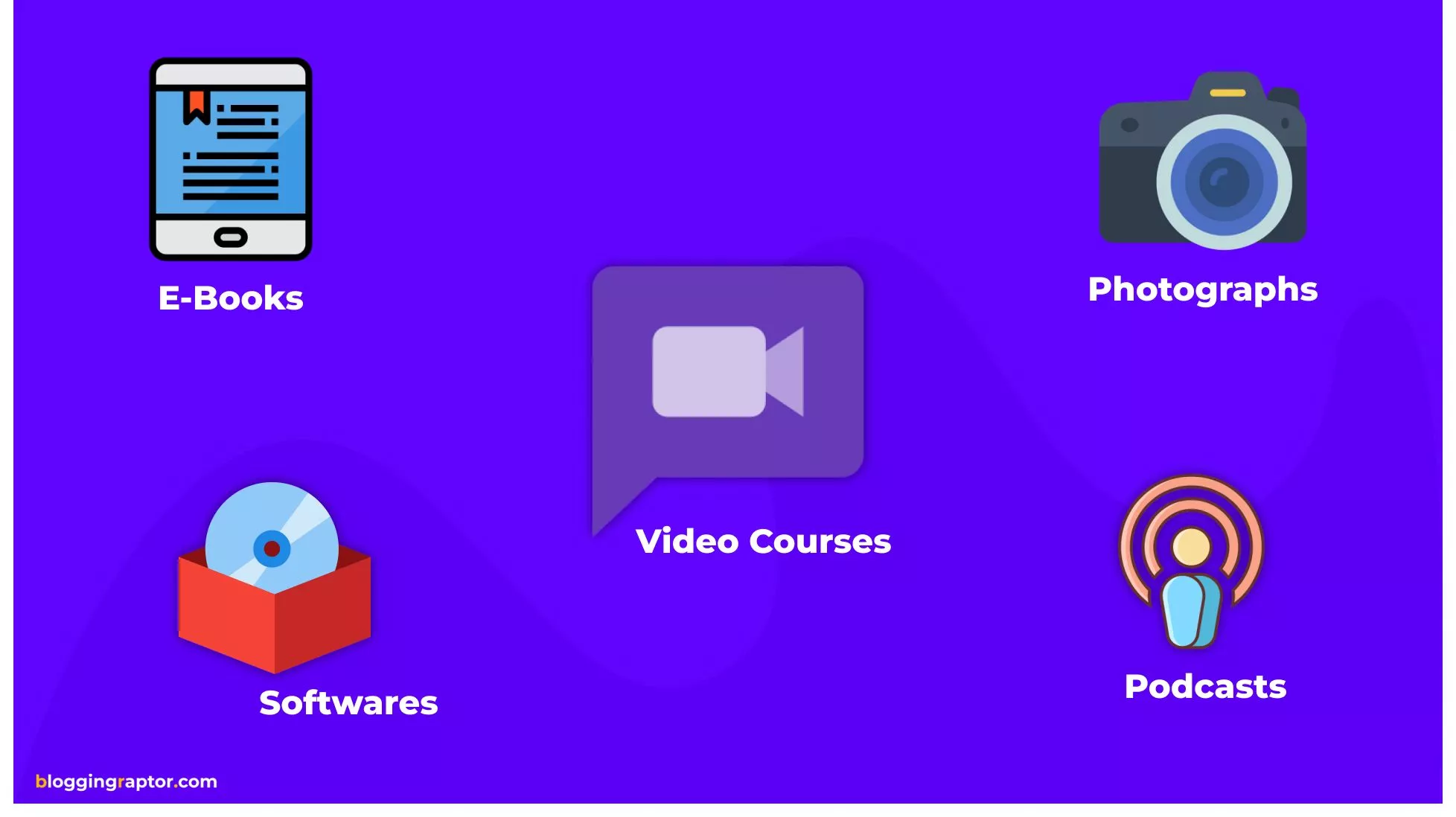 It might be your own or any other person's product, if you have your own or you can create one then that's good, or else you can sell other people's products through affiliate marketing.
To do that just contact that person and tell them I have a win-win offer for you.
I loved your XYZ product and I'm willing to promote it with my 10,000 email list, and in return, I want a 10% or a fixed amount commission on every sale made through my link.
Believe me 3-5 out of 10 emails will agree to do it as the product is getting promoted for free of cost, yes I know you are taking some commissions but it will also reach out to 10k users too.
So, you can try out this way to monetize your email list or you can create a better offer as I had just shared an example.
Display Banner or Video Ads
This can be an awesome way to earn a decent amount from your email list.
What you can do is charge companies related to your niche for every single email you sent.
Many companies mail you to promote their business or products, so the same you can do too.
If you haven't received any mail then you can send your offers to any companies who are working and generating products or services in your niche.
You just need to contact the affiliate or advertising manager of that company with your offer.
E.g: Hey XYZ, I like your email marketing services, and I'm thinking to promote it with my 10k email list that is related to email marketing through display banners or any of your promotional videos.
I can charge $0.2 per email and promote it just like you want to or If you have any offers then do share your offers too.
If they are ready for that then you can make $0.2 * 10,000 = $2,000 for this email campaign also the company may have an affiliate program, then don't forget to place your affiliate links.
Or if they give you any other offer that is beneficial for you then you can accept it too.
Sponsored Email
It is somehow similar to the previous one as in this you need to promote the product or service of another company.
If your blog/channel hits a lot of monthly visitors, then advertising managers of different services that are related to your niche will send you emails to promote their services on your blog/website.
This blog doesn't have lots of traffic but still, I receive different promotional offers from well know email marketing and web hosting companies every 1 or 2 weeks.
JUST AN ADVERTISEMENT
CONTINUE READING BELOW
Recently, a few months I accepted a sponsored post that is available on my blog for 25$, and the company got 3 sales for that post, and the minimum cost of the product is 47$.
I know the amount is a little low, but if you have more than 25k monthly visitors, you can charge a minimum of $200.
So, If you have a good email list related to the niche then you can tell those managers that you have 10k emails related to their services.
And if they are ready to promote the service with your email list then you will charge XYZ amount per email or per 100 emails.
Sponsored Placements
Sponsored placements can be a great way to monetize your email list.
If you receive any promotional offer or you are going to send an email campaign you can reach out to companies who sell services related to your campaign.
For e.g: Assume you are going to share an informative email to your email list regarding the best email marketing tools.
What you can do is reach out to any good email marketing service provider and tell them "I'm going to share top 10 email marketing tools" with my 10k email list, and if your services are really good.
So, If you want me to rank your service on the 1st number then I can do that for $100, and also share the campaign results too.
Or if you receive any promotional email related to this then you can tell them about the same offer.
You just need to place the company name in the list, maybe links or banners, and monetize your email list.
JUST AN ADVERTISEMENT
CONTINUE READING BELOW
Cross Promotion
You might have seen many brands cross-promote each other to reach out to more audiences.
In this, you just need to find out brands or businesses related to your niche with whom you can cross-promote your business.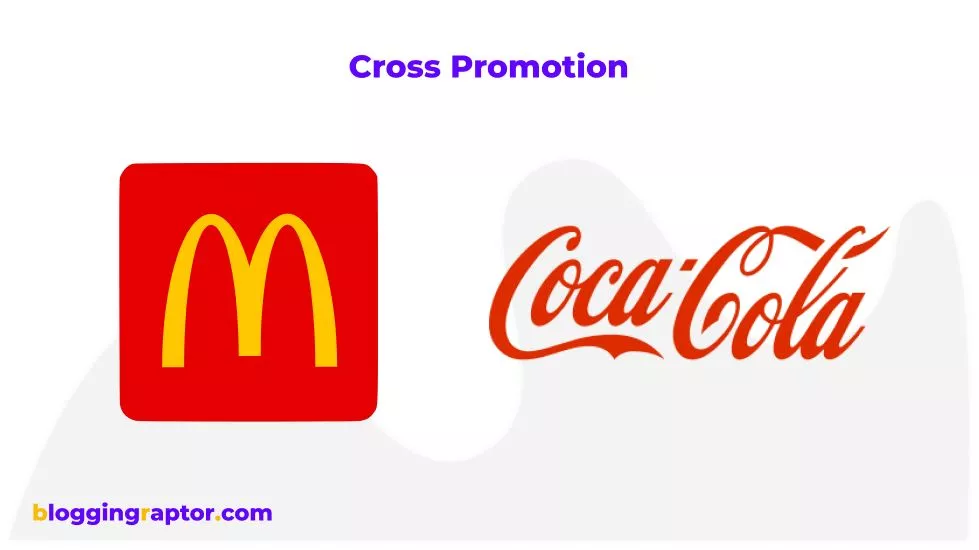 The best example is McDonald's X Coca Cola, whenever you visit McDonald's you will see they offer different types of combos and meals with Coca Cola, this is cross-promotion.
Another e.g: If you manufacture office shoes then you can cross-promote them with socks manufacturing brand.
Or if you have a riding helmet business then you can cross-promote with a riding gloves manufacturing business.
This maybe or may not monetize your email list but it will surely help you to grow your audience. And if a person buys a shoe or helmet then he/she might be interested in buying socks or gloves.
So you can collab with those brands and ask them to promote your business with their email list and you will do the same.
Selling Similar Products (Upselling)
Upselling can be a great way to monetize your email list, if any customer has bought your services and like them, then you can promote your other similar products with them.
For e.g: if a person bought a DSLR camera then it's obvious he will buy a bag or cover to protect it and keep it safe.
So, you can share other products related to the purchased one through email.
Retargeting Abandoned Cart
Retargeting the abandoned cart can be beneficial and a great way to monetize your email list.
People search on Google or any other platform and land on your website then found an interesting product, and also decide to purchase it, and enter their details.
But suddenly thinks that I will buy it any other day and forget to buy it.
Then in this situation, you can send them an email that they have tried to make a purchase but didn't complete it.
At the time of sending this mail, you can create a 5-10% discount coupon or add any other goodies, that will encourage them to buy that product.
So, this can be a great way too.
JUST AN ADVERTISEMENT
CONTINUE READING BELOW
Renting Your Email List
The final way is to rent your email list, listen I'm not telling you to share or sell your emails.
Never ever sell your email list.
What I'm telling you to do is if you receive any promotional offer from any business then you can say that you will promote their business with the limited emails.
And they need to pay according to the number of emails.
Like If you have 100k emails, then you can tell that business person that I have 100k emails and will charge $100 – $150 per thousand emails, or share the price per email.
So they can select the number of emails they want to send and make a great deal with you.
This way you can monetize your emails easily!
Conclusion
Hope this article was helpful to you and you have learned a lot of ways to monetize your email list.
I had shared all of the ways that I know and will surely update it whenever get new ideas.
And it all depends on you and how you take advantage of the above-mentioned ways.
Alright, wish you all the best, and thanks for reading.