Are you too searching how to index blog posts on google faster? But didn't get any solutions yet? Then not to worry as in this article you will get some of my personal tips that will help your website to get indexed on Google faster.
Blogging, which is becoming a trend nowadays, has become a center of attraction for many. All one needs is an Initial penny investment and some skills to showcase to the world.
But, a lot of bloggers are getting indexing problems with their new blog posts or website, and every week a new person hits my inbox with the same question: How to index a website in Google faster?
Before coming to the solution, have a look at the proof of my own blog post, which got indexed on Google in roughly 3 hours.
The blog post was published at 2:58 PM, and at 6:00PM got an alerting email from Google alerts, referring that the published post is now indexed!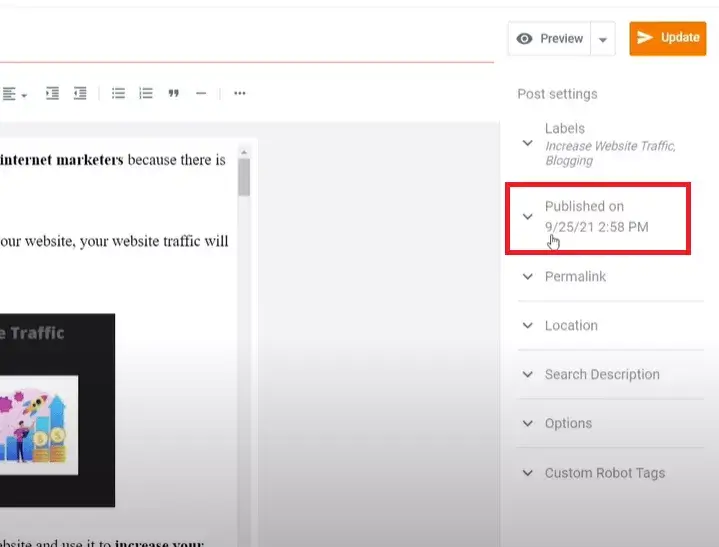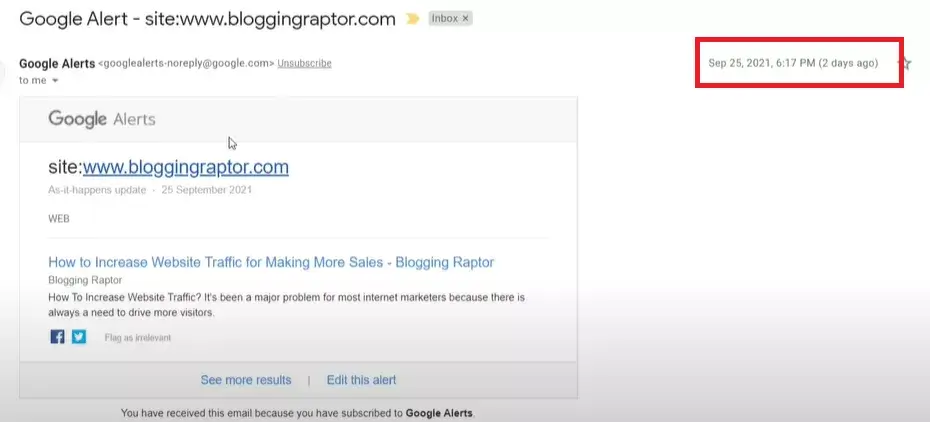 Indexing problem is typical nowadays, which is most probably a genuine issue because Google also needs some time to decide whether the content should be there on it or not.
There are various conditions provided by Google that must be complied with to get your post indexed.
JUST AN ADVERTISEMENT
CONTINUE READING BELOW
How to Check Whether the Post/Website Got Indexed on Google or Not?
Firstly, a question arises, how can one check out if the post is indexed or not? There are three quick ways to confirm whether the content got indexed or not.
Google Search Console: The foremost and the most preferred way to check out the same is Google Search Console. Copy the post link you need to check and paste it into the search bar of the search console. After a couple of seconds, you will get the text whether the association is on Google or not?


Google.com: The other way to check out if the content is there on Google or not is Google Itself. All one has to do is, copy the link of the blog and type "Site: Your URL Here, "and then search it. You will find the desired link on Google if indexed; otherwise, you won't see that page.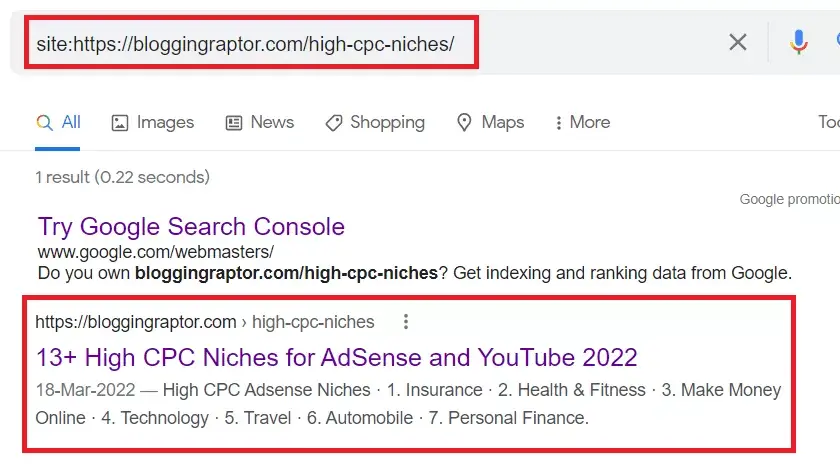 Google Alerts: Another way to keep track on the links are indexed or not is Google alerts, where after signing up, all you have to do is add your site in a prescribed manner, i.e., "Site: your URL, "
After that, choose the frequency and time frame of the alerts you wish to receive and you are good to go to receive the alerts of Indexing from Google on the registered Email Address.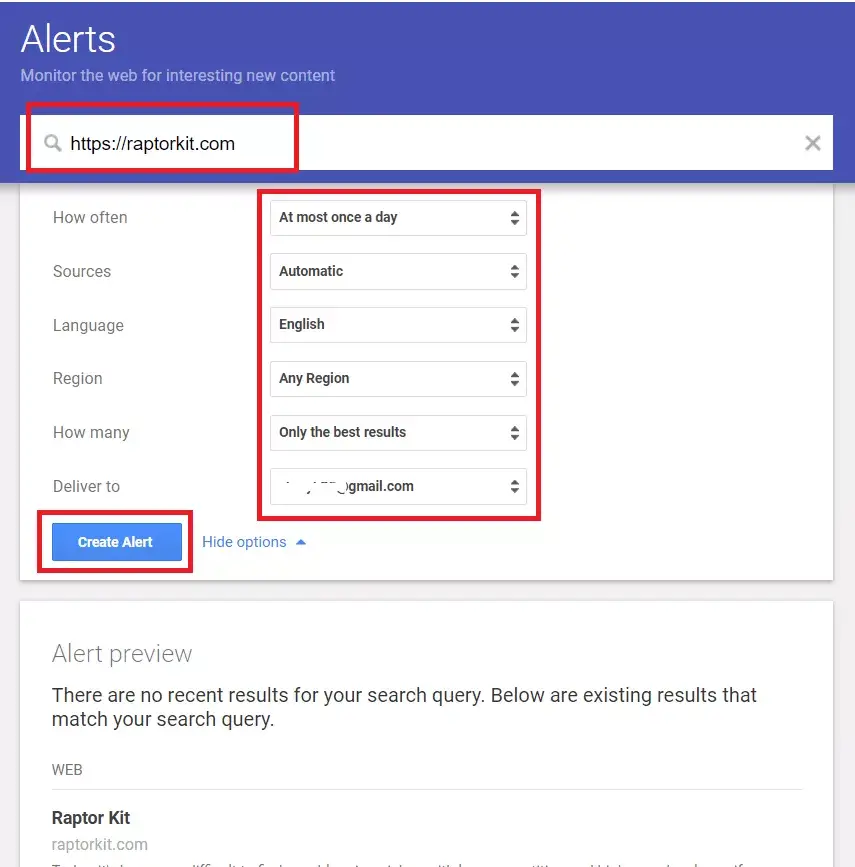 JUST AN ADVERTISEMENT
CONTINUE READING BELOW
How to Index Your Website Faster on Google
Here are some basic steps or you may say settings that you must have to do to get your site indexed on Google.
1. Setting up Custom Robot.txt file
Before creating any custom robots.txt file, I would suggest you first take some knowledge about how to create a custom robots.txt file, as it will affect the SEO of your blog.
A robots.txt is a very crucial part of technical SEO and plays an important role in indexing your websites and pages/posts on search engines like Google.
Now let's see how you can add it to your Blogger or WordPress website:
For Blogger.com users:
If you are a WordPress user click here
The first task one has to do is update the crawlers and indexing section under the settings tab of your blogger's dashboard and enable the 'Custom robot.txt' & 'Custom robot header tags' that will allow crawlers to visit your site after you enable these settings.
First, enable the custom robots.txt option, and edit the custom robots.txt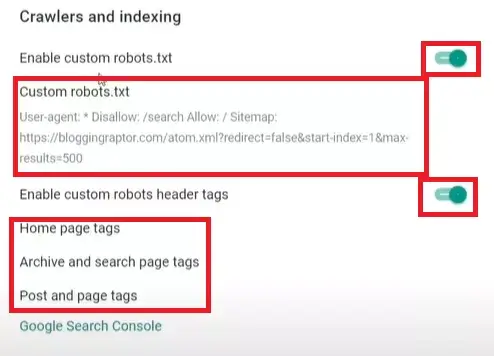 User-agent: *
Disallow: /search

Allow: /

Sitemap: https://www.bloggingraptor.com/atom.xml?redirect=false&start-index=1&max-results=500

Note: This was Blogging Raptor's robots.txt on Blogger.com, you can replace it with your domain name, and if you have more than 500 posts then replace 'max-results=500' with the desired number of posts.
The next step is things you want to allow the crawlers to index on search engines like posts, pages, tags, taxonomies, archives, search pages, authors, etc.
Just below the custom robots.txt section, you will find the custom robot header tags section, first enable it and follow the below steps and images:
The Home page tags: Enable All and Noodp tags then hit the save button.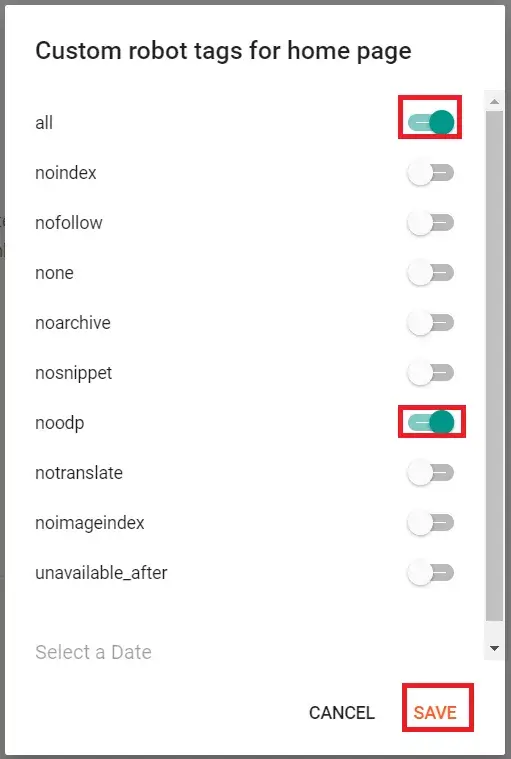 In Archive and search page tags: Enable Noindex and Noodp tags then hit the save button.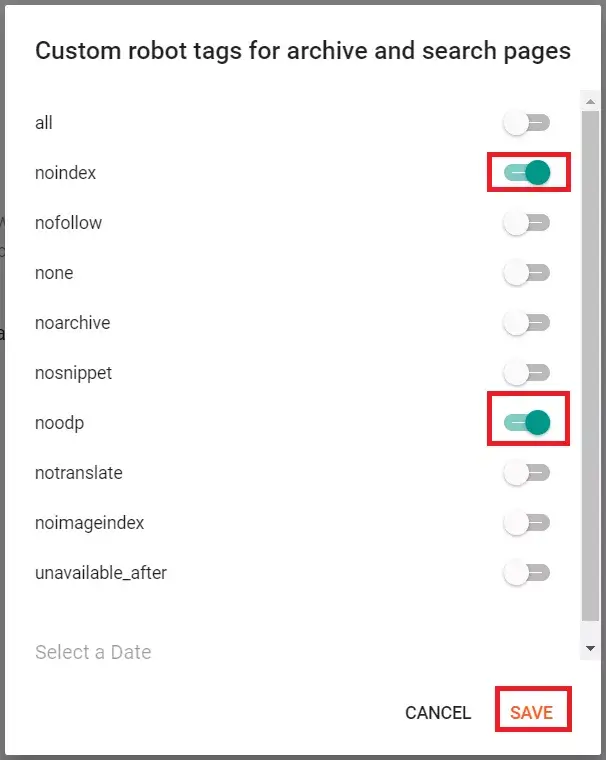 The Post and Pages tags: Enable All and Noodp tags then hit the save button.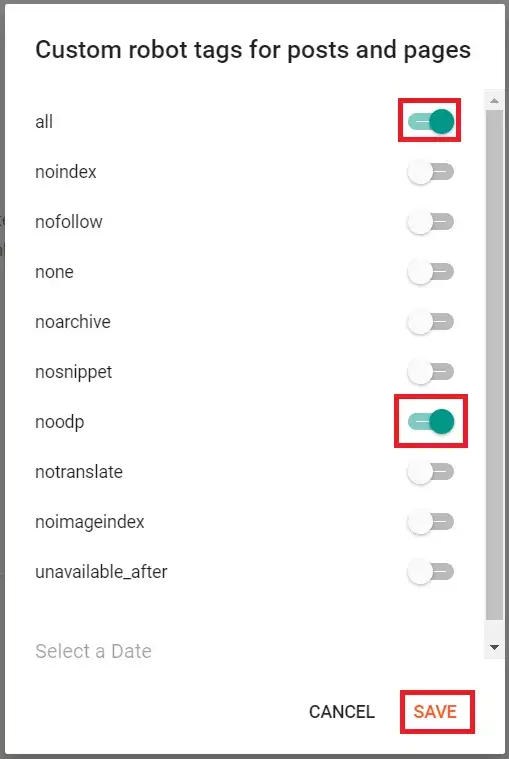 JUST AN ADVERTISEMENT
CONTINUE READING BELOW
For WordPress users:
If you are using any SEO plugins like Yoast SEO or RankMath then you can easily add a robots.txt file with the help of these plugins, and if you want to add it manually without any plugin then follow the below steps:
How to add a custom robots.txt file on WordPress without any plugin
Well, this is a very simple step, first, create your custom robots.txt file on any text editor like notepad++ or a simple text document on your device, and save it as "robots.txt", but make sure the file extension is TXT.
After that login to your hosting's cPanel and go to file manager, and simply upload the robots.txt file to your public_html folder. That's It.
So it can be easily accessed as yourdomainname.com/robots.txt, you can check out this blog's robots.txt file here- https://bloggingraptor.com/robots.txt
How to add robots.txt file with Yoast SEO plugin.
the default robot.txt file you will get is:
User-agent: *

Disallow: /wp-admin/

Allow: /wp-admin/admin-ajax.php
Now if you want to add your own custom robots.txt file then go to your Yoast SEO settings, and click on the Tools tab.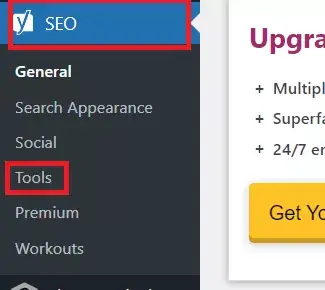 Under the Tools tab, you will see an option of File Editor, just click on it.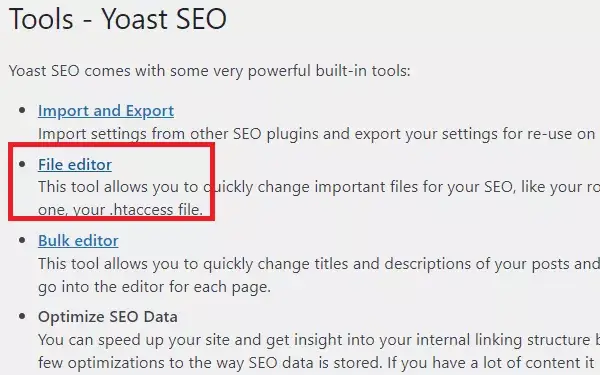 After you click on File editor you will see the robots.txt setting box at the top with the default robots.txt file i.e
User-agent: *

Disallow: /wp-admin/

Allow: /wp-admin/admin-ajax.php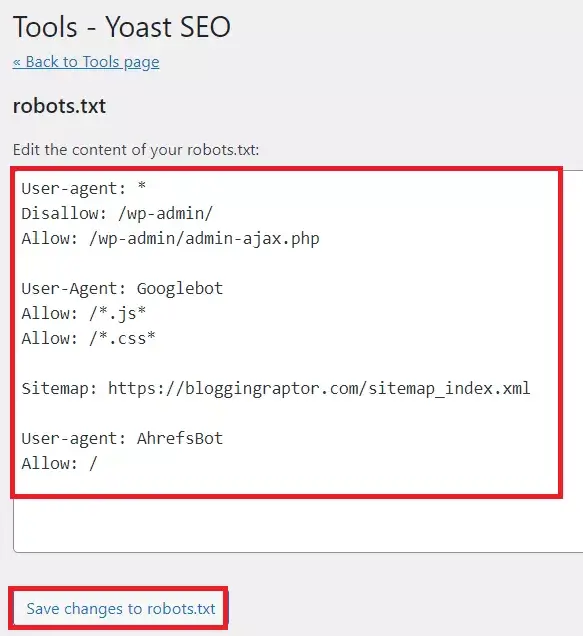 Just clear the default file and replace it with your custom robots.txt file and hit the save changes button, as you can see Blogging Raptor's robots.txt file in the above image.
JUST AN ADVERTISEMENT
CONTINUE READING BELOW
How to add robots.txt file with RankMath SEO plugin.
Now if you want to add a custom robots.txt file with RankMath Plugin, then click on the RankMath plugin tab on your WordPress dashboard.
Then click on the general setting tab and you will see an option "edit robots.txt file", just click on it and replace it with your custom robots.txt file and hit the save changes button, as shown below.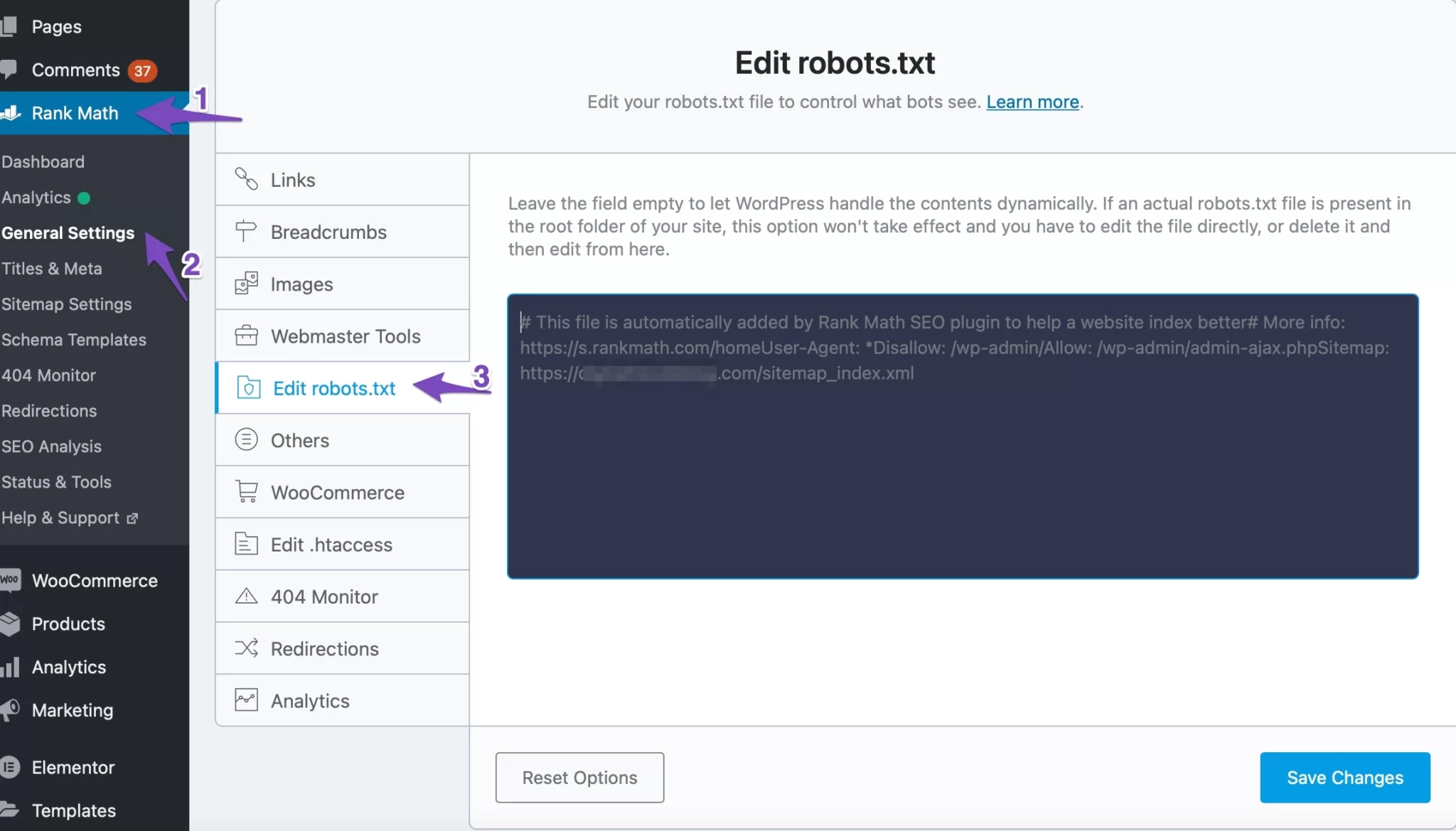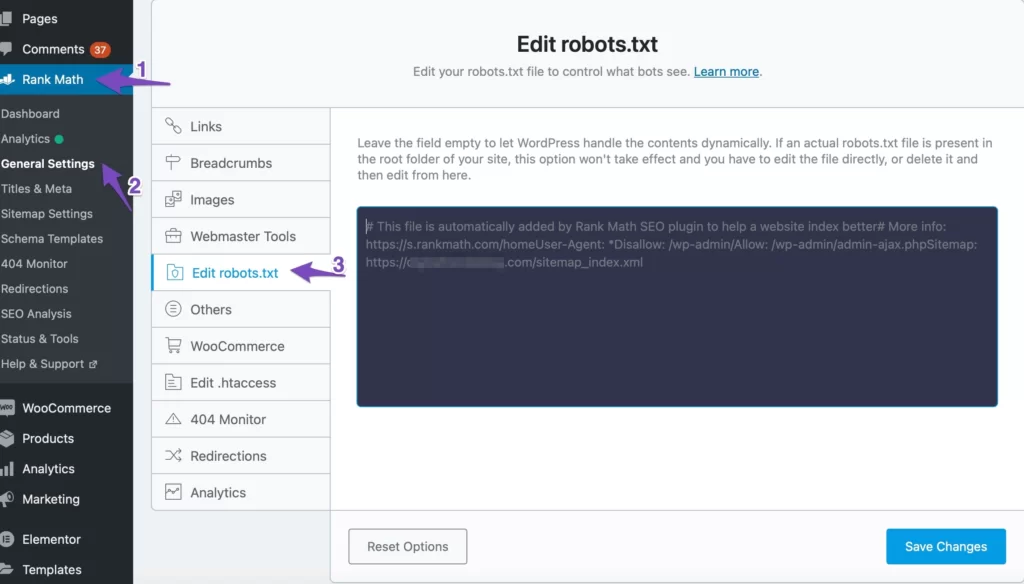 2. Creating Sitemap in Google Search Console
Creating a sitemap is very easy, and the process is the same for both Blogger and WordPress users.
First, open your Google search console, and on the left side menu options, you will see the sitemaps tab just click on it.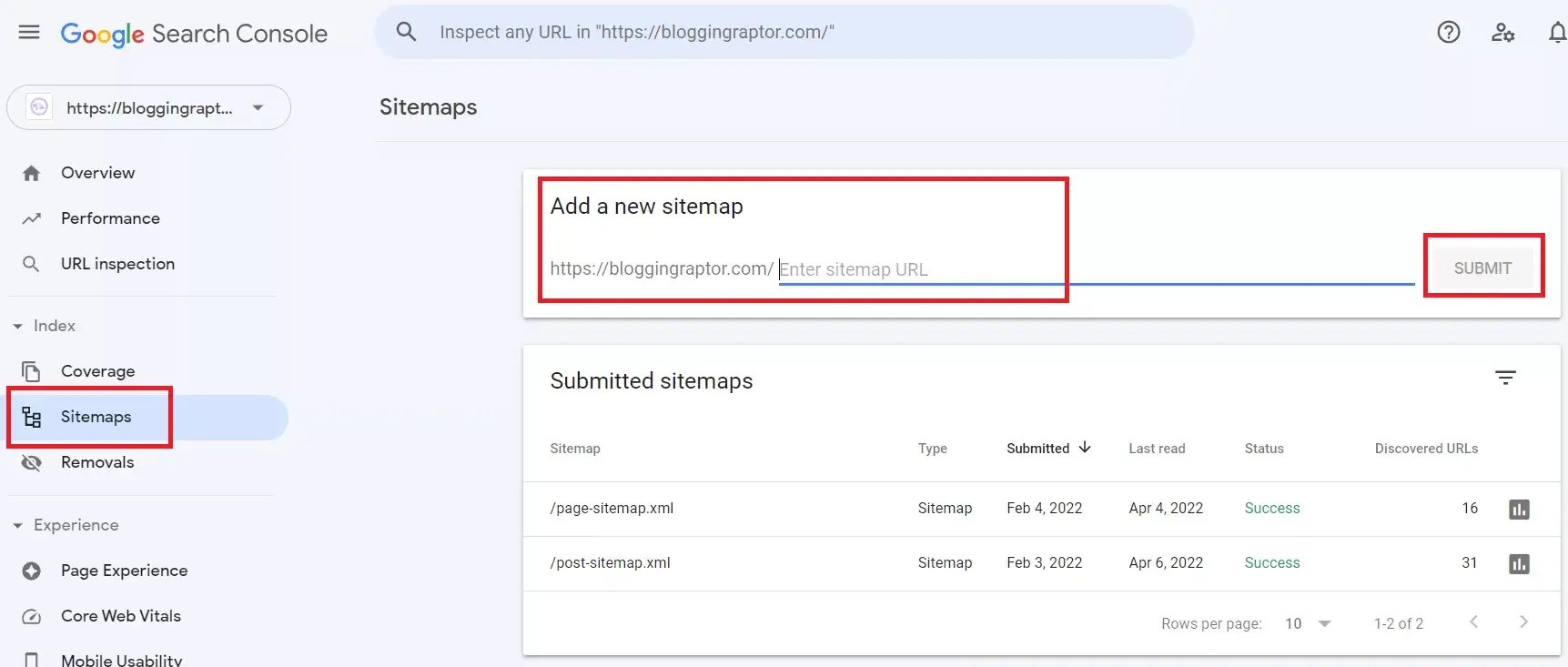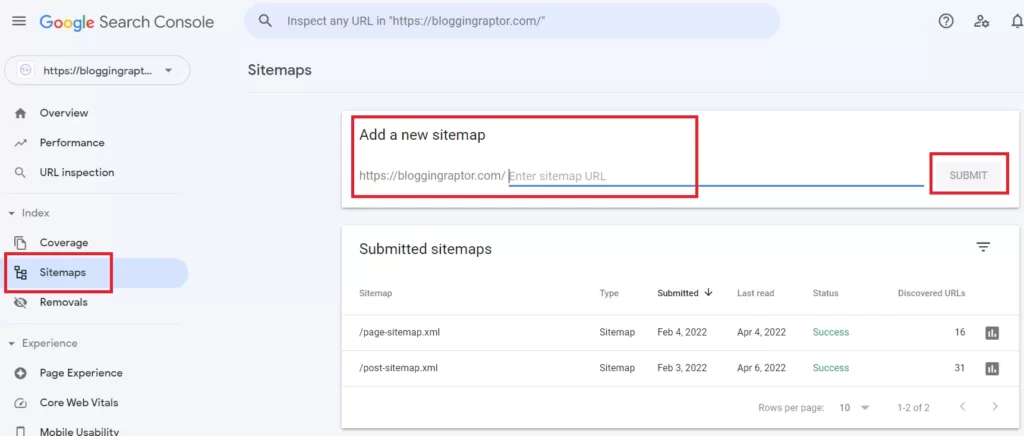 Then you will see an option to "add a new sitemap", just add your website URL and add "/atom.xml" or "/sitemap.xml" and hit the submit button, as shown in the above image.
JUST AN ADVERTISEMENT
CONTINUE READING BELOW
3. Using Online Pinging Tools
If your website is not getting indexed then you must try the online pinging tools, I personally use it every time I publish a new post or new page on my blog.
Working & Benefits of Online Pinging Tools:
Pinging tools act as a messenger, conveying the message or we may say pings the search engines through a mechanism called XML-RPC that a new post has been published or updated.
The Search Engine takes action and surfs/crawls your content on behalf of those pings/messages.
These tools assist one in fast Indexing the content, and the same help in high visibility of your page which will result in good organic traffic, especially if you have created a trending/daily news website.
Now you might be thinking about which pinging tool to use or which I'm using to ping my blog?
Top 3 Free Online Pinging Tools
Pingler.com is a famous pinging website and the one I personally use too, it acts as a transporter of the news to the crawlers that the site has been added.
All you need to do is add your Title or the selected Keyword, paste your Blog link, and then select the desired categories mentioned thereon.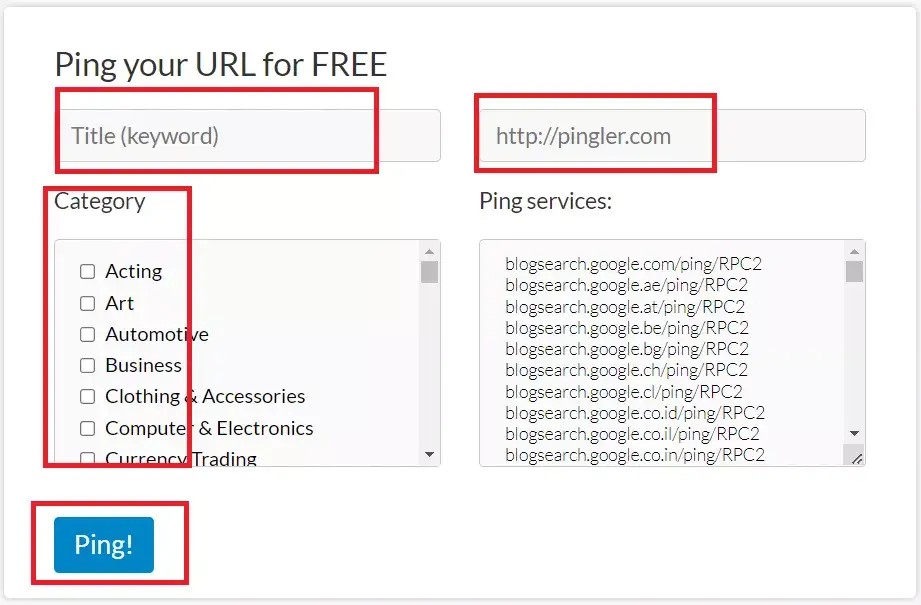 PingoMatic.com: Another pinging tool that updates the search engines of different types that your blog has been updated or published.
Again, one has to select the desired title and paste the same over there, add your blog URL there, and also, you can provide them with your RSS URL, which is not mandatory.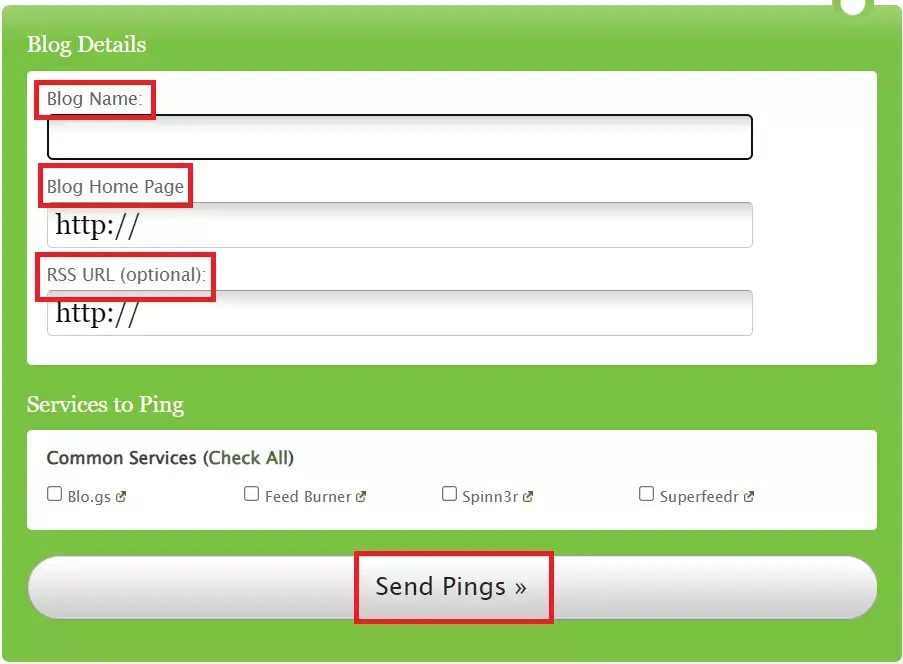 TotalPing.com is the most straightforward tool for pinging. Like ping-o-Matic, you have to add the blog name with the blog URL and the RSS URL (if you want to). Tick the 'I Agree' box and hit the 'Make Ping' Tab.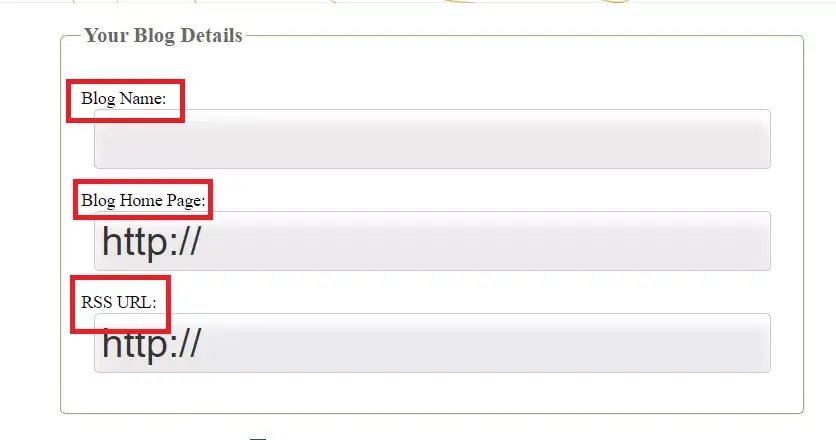 JUST AN ADVERTISEMENT
CONTINUE READING BELOW
4. Sharing on Social Media Platforms
Next comes the sharing, where you must share the published post to all social media platforms.
The main reason for sharing your links on social media is that sharing will bring some initial traffic and gives a way for crawlers to visit your site and check out.
The social media traffic is of high quality, as people get redirected from big high authority sites to your site. This gives an indication to search engines that your content is highly valuable and engaging.
And that's what search engine wants.
List of Popular Social Media Platforms
Facebook
YouTube
WhatsApp
Instagram
TikTok
Snapchat
Reddit
Pinterest
Twitter
Linkedin
5. Commenting on Other Blogs & Allowing On Your Own Blog
Commenting on high-authority blogs that get thousands of daily traffic can also help you in getting your blog index faster.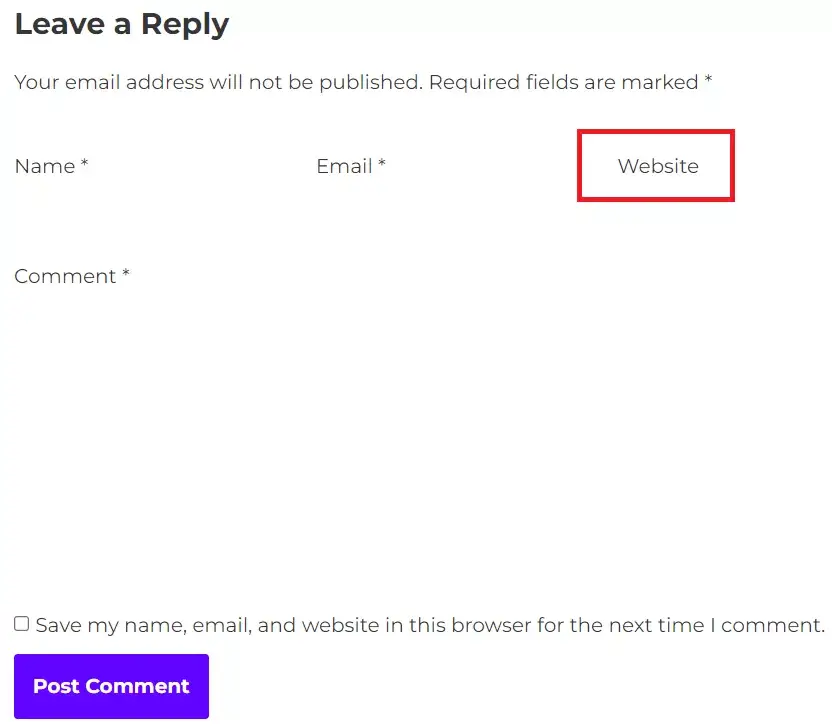 As those blogs get a good amount of daily visitors, and while commenting on those blogs you get an option to add your website's link (as shown in the above image).
Whenever a user scrolls the comment section they might see your comment and tap on your name.
They will get redirected to your blog, which will result in free traffic as well as crawlers will also crawl your website which will lead to faster indexing.
Allow comments on your own blog:
Well, I'm not 100% sure about this trick to index your blog faster, but I had tried it many times on my other blogs, and it is somehow impactful.
User comments make a significant impact on Search engine optimization and boost the indexing speed of your content.
Focus on real user comments to speed-up your indexing and instant impact over the SEO.
What you can do is after publishing a post/page, share the link with your audience (if you have any) or with your friends, and ask them to comment on that page.
When a page gets a lot of user interactions, it indicates to search engines that this page is getting good engagements.
That will result in faster indexing as well as will boost rankings of your blog page/post.
JUST AN ADVERTISEMENT
CONTINUE READING BELOW
6. Manually Submit Indexing Request on Google Search Console
The last and most important key point is submitting the manual indexing request through Google Search Console.
A very simple task where you have to paste your new post/page link in the top search bar and search, further you will see a piece of information on whether your post can be indexed or not.
If it can be indexed and doesn't have any issues, then tap the request indexing option just near it (as shown in the below image).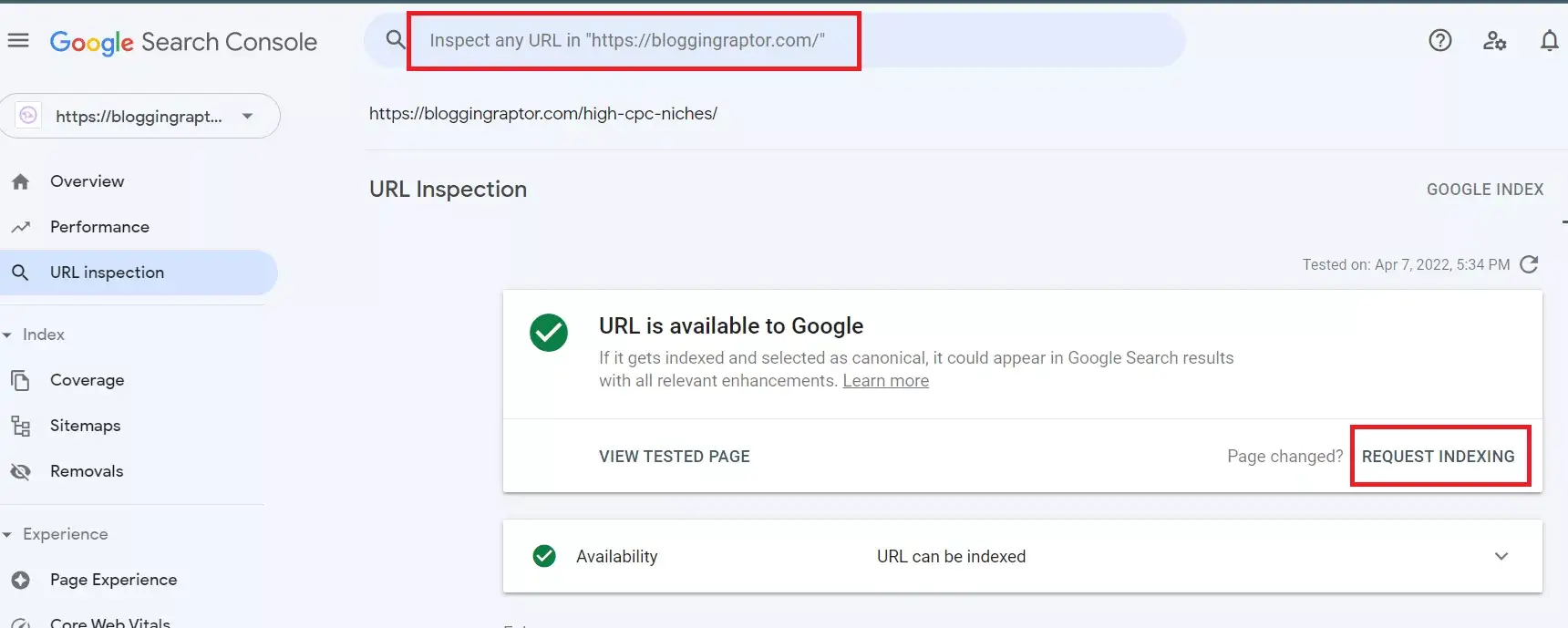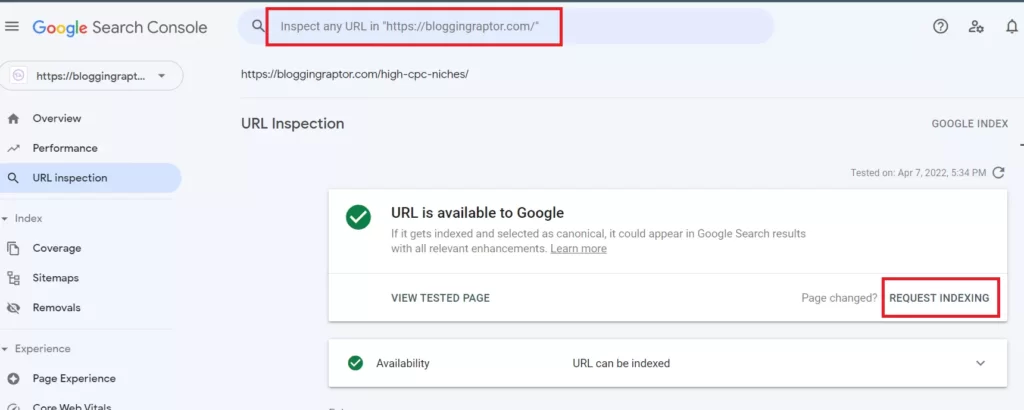 After you request indexing the URL, it will get added to Google's crawler list and will get crawled by the crawlers, which will increase the chance of indexing the website in Google faster.
7. Getting Google News Approval for Your Website
If somehow you are able to get Google news approval then this will surely help you to get index website faster.
Google news is specially created for news publication websites, as they share the latest/trending news that might get a lot of searches on Google.
And there is no doubt to serve the best results to it's user, Google will index your website faster.
Even a Google news-approved site gets indexed within 5 minutes or a maximum of 20 minutes if you are creating new posts frequently.
Visit the Google news publisher center here- https://publishercenter.google.com/
?BONUS Tip:

If you already have a page/post indexed on Google or getting a good amount of daily traffic, then try to add some do-follow internal links of your new post/pages. As that page gets crawled frequently so it will pass crawlers to your new links as they are do-followed link ?
Winding Up
However, the Indexing to some extent depends upon the quality and quantity of the post content and the website quality and images used.
I cannot guarantee 100% assurance that your post will be indexed swiftly by complying with the tips provided above, but the chances of indexing will boost for sure.
But, if you maintain a reasonable word count and the quality of the content, then your content will be indexed easily in a day or hours for sure.
Alright, that's all in this particular article I hope it somehow helped you, and also help your site to get indexed faster on Google.
If you liked it then don't forget to share it with needy ones, and also ask your doubts or share your comments below, I will reply ASAP ?
Advertisement