HostArmada Review 2022 – Is it the Best Web Hosting for Beginners?
Searching for HostArmada Review, then your search is over. Some of my blogger friends and some of Blogging Raptor subscribers and followers asked me in the recent few weeks regarding HostArmada, they asked what is your opinion about HostArmada? Is it really good? Is It worth buying? So I decided to write a complete detailed HostArmada Review.
Don't Miss This Offer Grab 75% Off on HostArmada Web Hosting Use Code " BLOGGINGRAPTOR75 " only for Blogging Raptor Followers. GOOD LUCK !
Well, the past week I shared a comparison between HostArmada vs Bluehost, if you had checked that article, then you know that HostArmada is easily ahead of Bluehost. By the way, I had already shared my review on Bluehost which you can check out here. In the particular article, we will discuss HostArmada Review.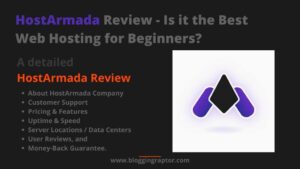 HostArmada Review
So, let's first start and understand everything about HostArmada, with my personal experience.
I have been using HostArmada since 5th January 2020 which is almost more than 1.6 years, to be honest, I would say that this is the best web hosting provider till now (which I have used in my blogging career), Yes, definitely I had used Bluehost (2 years), GreenGeeks (1 year), Hostinger (still using), Hostgator (8 months), but for me, till now HostArmada is working the best and on the top of my list.
In this article, I will share each and everything in detail with my experience till now on the basis of –
About HostArmada Company
Customer Support
Pricing & Features
Uptime & Speed
Server Locations / Data Centers
User Reviews, and
Money-Back Guarantee.
What Is HostArmada? / About HostArmada Company
HostArmada is the fastest growing web hosting company in the market, which provides the best and super fast Cloud SSD web hosting services, 
with 99.9% uptime and 24/7/365 customer support services.
It's an independent and private-owned web hosting company, which was started in 2019, situated in Wilmington, DE, United States, and has become very popular with the help of its pricing plans, services, and support.
Customer Support Of HostArmada
Now let's talk about the customer support of HostArmada, when it comes to choosing any web hosting company one should always check the company's customer support. 
If a web hosting company doesn't have good customer support service then just skip it. Yes, it doesn't matter you are a Newbie or a Pro blogger or website developer, you might know every aspect regarding web development and blogging, But while choosing a web hosting company your first priority should be their customer support. 
I know you are a PRO but in some situations, you may need the help of someone to fix some minor issues regarding your web hosting or related to it. So, checking the customer support of the Web hosting company is a must!
Now talking about HostArmada Customer Support, I will give it 5 out of 5 stars for their customer support, which is quite good and fast in comparison to some big web hosting companies. 
They provide 24/7/365 days Technical Support service to their customers, and we can contact them in different ways like Support Ticket System, Real-time Customer Support Chat, and Customer Support Phone.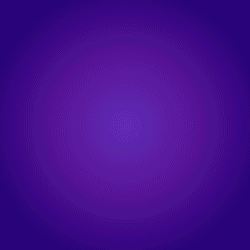 Support services that HostArmada provide to their customers –
– Website Support Service
The website support service covers basically every non-development website-related issue a client can face!
 Website Transfer
 Application Setup
 Website Optimization
 Website Common Errors (403, 404, 500, 502 … etc.)
 Hacked website assistance
HostArmada Pricing and Features
– HostArmada Shared Hosting plan-
– HostArmada VPS Hosting Plan is 
HostArmada Data Centers or Server Locations
HostArmada User Reviews

HostArmada TrustPilot Reviews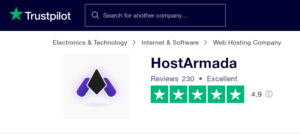 HostArmada TrustPilot Reviews


HostArmada HostAdvice Reviews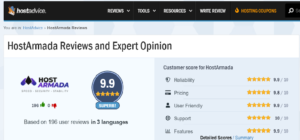 HostArmada HostAdvice Reviews
HostArmada Money-Back Guarantee
FAQs Related to HostArmada
HostArmada Pricing & Plans?
What is HostArmada? / About HostArmada Company.
Is HostArmada provide Reliable and Fast WordPress hosting?
Does I get Free Domain with HostArmada Web Hosing?


Does HostArmada offer free email accounts?

HostArmada Discount Coupons?

Does HostArmada offer website tranfers or migration?


Does HostArmada provide daily backup?