Don't know which web hosting provider to choose? You can consider these 8 factors to pick that one hosting provider for your site.
There are multiple web hosting providers, each with its unique selling point and price structure. While it is very hard to recommend one hosting provider for everyone, web owners can consider these factors when choosing a web hosting provider.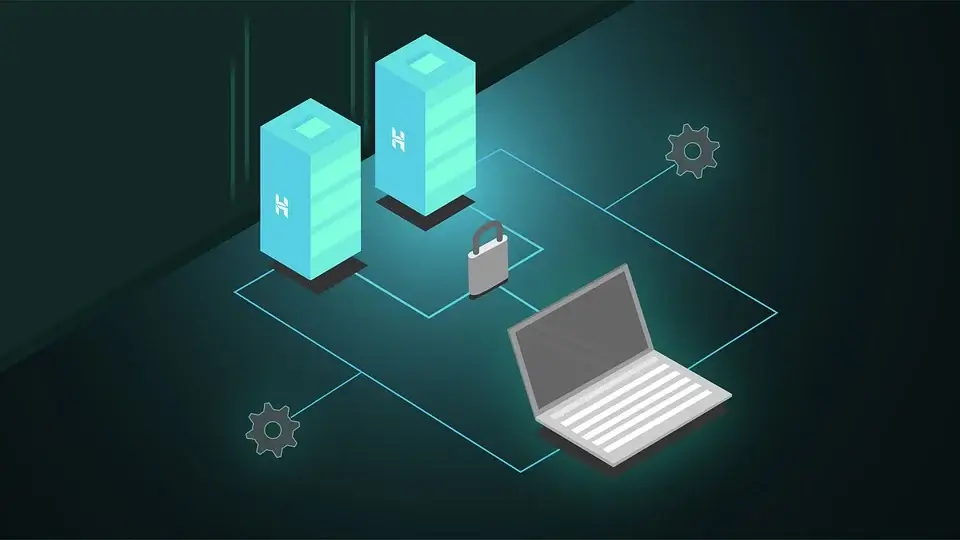 8 Factors To Consider When Choosing A Web Hosting Service for Your Site
We have put our team scattered on the internet to analyze what are the factors to consider for choosing a web hosting service. After much research and effort, we have made the ultimate list.
1. Your Website's Needs
The first thing you have to do is to make a list of what you want in a web hosting provider. You can prioritize and compare the points in your list. After that, you can establish an idea about which hosting provider to choose.
You also have to determine your website's niche. If you have a photography website, then you have to look for hosting providers that offer reliable storage and fast loading speed. Similarly, you can figure out the set of priorities based on your niche.
Your content management system is important to determine what your website needs. WordPress is the most reliable CMS that is suitable for all web hosting providers.
2. Server Reliability and Uptime
Server reliability and uptime are other crucial factors you have to consider. How good or how bad the server reliability and uptime can make or break your visitor's experience.
Always choose a web hosting service provider that provides almost 100% uptime. However, the way the hosting provider measures uptime is different. So we recommend that you read their terms and policy to know the exact uptime.
The frequency of downtime should also be as minimal as possible. Most Web hosting providers will provide a reliable uptime if you have the right plan with the right sets of features.
Suppose your website is constantly suffering from downtime, then you should either switch to another web hosting provider.
However, there are cases where you only need to upgrade your plan to fix downtime issues.
3. Sign-up and Renewal Prices
Offers and discounts are an essential part of hosting services marketing strategies. While they benefit customers and help them save money, they can also charge a lot more money in the long run.
For example, whenever you purchase a yearly subscription, you get a very attractive discount, which customers want.
However, some companies tend to mislead customers by charging the total amount when users want to renew their plans.
As users, they have to be vigilant when buying out plans. Sometimes the discounts and offers are not what they seem to be, the discounted price will gradually drop off, and in no time, you will be paying full price when you least expect it.
4. Security and Website Back-up Options
Web hosting providers offer multiple backup options and security features. If we talk about backups, hosting providers offer their own independent backup solutions as well.
The storage of backups varies from plan to plan. In addition, these backup options from web hosting providers also offer daily back-ups and automatic back-ups.
WordPress also has dozens of plugins that offer excellent back-ups. UpdraftPlus and Jetpack plugins.
Hosting providers are generally great with their security features. When you purchase a web hosting provider, make sure they offer an information redundancy system. Moreover, they should also have a good reputation for protecting customers' data.
[the_ad id="998″]
5. Customer Support
Web hosting providers can offer excellent features for your website, and for the most part, they do. However, there will always be a situation where customers need some assistance.
To solve their queries and other problems, customer support of web hosting providers should be reliable and 24/7 available.
At times of unforeseen events and crises, customer support staff should be the first to be available to tackle the issue.
6. Speed and Optimization
Google prefers sites that load faster and overall optimize for SEO. If you have a website that loads fast and shows its content instantly, then your audience will stick around. On the other hand, visitors will click off from your site if your website takes more than 3 seconds to load.
Choosing a web hosting provider that offers fast loading speed and is perfectly optimized according to your website's needs is crucial. Most well-known web hosting providers provide reliable speed.
However, it is up to users that they purchase a suitable web hosting provider. After that, users should opt for plans that can easily handle their monthly average visitors.
7. Server Locations
The location of your web hosting server and the users determines the time it will take for your website content to reach the user's device. The passage of interconnected networks is where the data are transferred from one server to another.
Most server locations are situated within 1000 km, which is entirely normal. Visitors will still get instant loading speed if other aspects of the web hosting provider are working fine.
With that being said, customers should always choose a hosting service with its data server as close to their visitors as possible.
8. Refund Policy and Guarantees
Refund policies guarantee web owners a secure platform to run their websites. It gives web owners a sense of flexibility with changing hosting services if the plan does not go their way.
Refund policies and a money-back guarantee make customers less skeptical when choosing a hosting web service. They can always ask for a refund, and the company will happily give back the money.
This is particularly important for first-time web hosting shoppers; they can try out a few options if there are refund policies and other guarantees.
Conclusion
Knowing what you want from your website makes a lot of clarification about which web hosting service to choose. In addition, these factors are here to narrow down your choice and pick the best option for your website.
You can always revisit these factors in case you have miscalculated your own findings for the best web hosting service for you.