Preparing SEO-worthy content is an art, and to master, this art one must learn all the essentials of making the content an SEO-friendly one.
As a content/blog/article writer you must know how to cleverly use the techniques of SEO and help the content rank in the Google search Engine.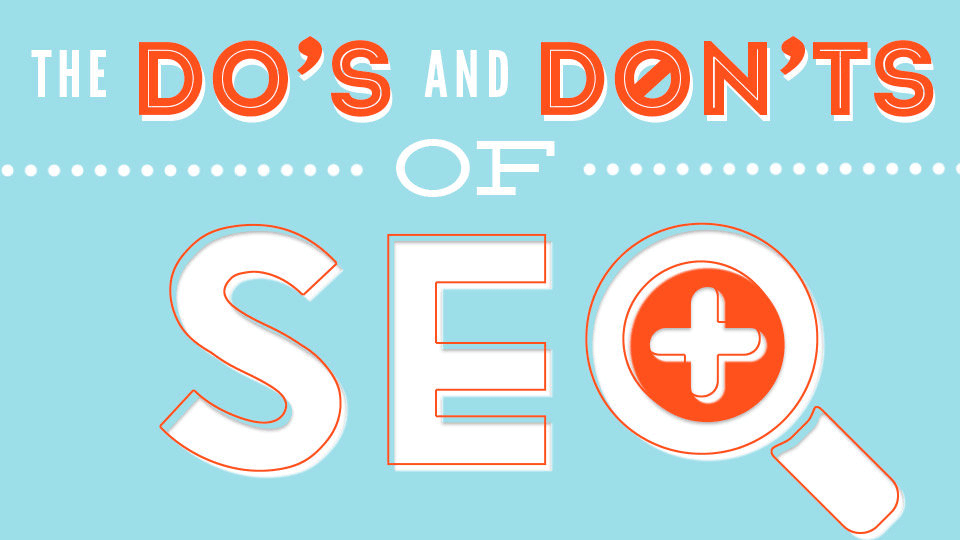 Think of this as an interview, you are the one getting interviewed and Google is taking your interview. Usually, what happens in an interview?
You must impress the person taking your interview, it is then you are more likely to get hired.
Yes, Impress!
You gotta Impress Google here, you must show what you've got, Google will select your content based on your skills.
[the_ad id="998″]

Having skills here doesn't mean you indulge in writing, rather along with the writing, you must know the essence of making content SEO worthy.
Writing is definitely a skill, but SEO-friendly content is not just a skill but it is an art in the world of digital marketing.
Wanna rule the digital marketing services company?
Stay till the end of the blog, as you will be walking you towards the Do and Don'ts of SEO marketing.
1. Keyword

The keyword is like a heart of content when it is ultimately getting prepared to get it launched on a website that is listed under Google search engine.
A keyword can be your main title, it can also be instilled in sentences all over the content page.
Keywords decide your listings in the Google search Engine.
Moreover, the keyword is a prominent figure of any content. To make it SEO-worthy, then there should be no compromise in the usage of Keywords.
Moreover, simply injecting keywords anywhere you wish on your webpage doesn't seem like a clever job.
Here is the Do and Don't Do when you attempt to install keywords in the content.
Don't Do: simply do not stuff your title with multiple keywords.
Google doesn't like this and your page will be not accepted by Google in any sense. There are no excuses here.
Don't do it anyways.
Do: Make use of keywords cleverly, smartly, and intelligently.
The keywords must be added in such a way that they must look natural.
If you can master this skill, you can still insert your keyword all over your content page and make it look natural.
2. Page Loading

Personally, we all love it when a page loads faster than the lightning.
A web page must be quick in loading, and should not have any sort of glitches in it.
Having a late loading web page is tantamount to losing visitors and fails to generate a good amount of traffic to your website.
You may have the best content filled inside your website, but that may be a waste if your website loads like a snail.
No one has the patience to wait, if not yours, they will always have the option to go back and visit your competitor's website.
What do you do in this case? Do you leave it as it is?
Here is the Do and Don't Do whenever you plan to make it a quick-loading website.
Don't Do: make sure not to upload higher resolution photos.
Make sure your videos are the lowest resolution.
Don't be a fool by uploading a 4k resolution video.
Don't use heavy-weight fonts, etc.
Do: Maximize the use of lower resolution images and videos.
Make sure the graphics are fewer Megabytes.
Most importantly, keep your webpage as simple as possible, and avoid unwanted colors.
Loading your web pages fast is an easy way to influence the Google search engine to list.
[the_ad id="998″]
3. Content
Writing is the most essential part of SEO-worthy content.
It is your initiative, it is your content and it is your idea and this should be your motive.
Here is the tip on Do's and Don'ts while writing content.
Don't Do: Are you a copycat? Do you steal content from other websites? If yes, you gotta stop it right away.
Google is your dad and it can detect duplicate content right away.
Do: No matter what, make sure the content is original, unique, and genuine.
4. Word Choices
If you are writing a blog to paste it into the website, then definitely you are posting it for the people to come and read.
Blogs are the best means of earning, but your earnings may be affected if your content is not implemented properly.
Words can be fancy to formal. Here is what you should Do and not Do
Don't Do: Avoid Jargon's maximum possible.
You are writing for readers, not for yourself. Let this sync in your mind.
Do: people want it simple, so keep your words understandable.
that can be grasped easily by normal human beings. Keep it simple, Elegant, and most importantly let it be the best.
5. Internal Links

Internal linking is nothing but adding other people's links to your webpage.
This is usually done when a topic needs an even more detailed explanation and information.
The technique is very useful to generate great traffic to the webpage.
But what should you do and what you shouldn't do?
Don't Do: Simply do not add unnecessary internal links that do not even connect to the topic. Why alienate your readers?
Do: Adding internal links can be healthy to your webpage.
if the outside content is accurate, moreover it gives extraordinary insight on the topic and many more.
Use internal links wisely, don't use them desperately for the sake of earning money.
You lose when you are desperate, you win when you are patient, Smart, and intelligent.
[the_ad id="998″]
Conclusion

In conclusion, make sure to follow all the above-mentioned details.
Indeed there is success in following all the ethical aspects of SEO.
Do it, but only if it is worth it. Don't do it, if it is unethical.
Thus, make sure you follow all the below points.
About Author: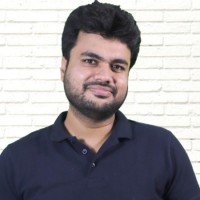 Shiv Gupta started his journey in the digital marketing world at the age of 17. He grabbed deep knowledge of the industry and earned multiple awards. Incrementors was founded by him to provide the best marketing solution to struggling businesses with a goal to help them achieve higher sales and conversions. Incrementors don't give fluff or "high-level" advice. They just give an insanely actionable plan that works.