Alright, How to Get Google Adsense Approval? this might be the most asked question by newbie bloggers or anyone who didn't get Adsense Approval. As for me, it's not a big thing to get AdSense approval as I know what I need to do to get AdSense approval for my blogs or websites. 
But, I would say for a new blogger, it's a really difficult task as didn't know what are the Google Adsense requirements for getting your approved, what are the reasons for getting rejections from Google Adsense, and what they actually need to do to get AdSense approval for their blogs or websites.
Sharing my experience with Google Adsense till now, I started blogging in January 2017, I still remember the day I saw an interview on YouTube of a successful blogger who is earning four figures (in dollars) every month with just Google Adsense. At that moment I just can't believe that a person can make money online just by posting some articles on the internet.
I started my research on it, and in Feb. 2017 I started my first blog, and the category I had chosen was Technology, which almost every new blogger does. 
So, I started writing articles and after that, I applied for Adsense Approval, you won't believe I got rejected by Adsense 14 – 16 times and on the 17th attempt, the Adsense team decided to give me approval for my blog.
But, something good happened between those 17 attempts, that is I got an idea of what exactly the Google Adsense Approval team needs on our blog to give it approval. 
So, in this particular article I will share all of my Google Adsense Approval Tips and Tricks, that I had used to get approval on 7+ of my blogs and websites, and also helped 25+ fellow bloggers and my Hindi YouTube Channel Subscribers to get Adsense Approval for their blogs.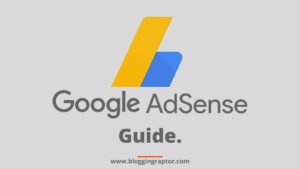 I will also share the solution of Valuable Inventory: Low-Value Content, which is the most common Adsense rejection reason that is faced by most the new bloggers, with the help of my personal method, and I guarantee you if you follow all of my personal Adsense Approval tips then you will definitely get approval easily! And not only Low-Value Content, if you follow my tips correctly then you can solve any AdSense rejection.
What we will discuss in this article-
Reasons Why Your Blog Got Rejected By Adsense.

What are the Basic Requirements Of Adsense?

My Personal Adsense Approval Tips to solve Low-Value Content (Most Important), and

What to Do After Applying for Adsense Approval.
First, let's start with reasons why Adsense reject our blog.
Different Reasons Why Your Blog Got Rejected by Adsense.
Below are the reasons which are shared by Google Adsense on their blog-
• Insufficient Content
– Your site must have some texts not only images or videos
– Also have sentences/paragraphs, not only headlines or headings
– Fully complete site, don't apply if you have to change something on your site.
– Ad code should be placed on a live/visible page.
• Content Quality Issues
– The ad codes should not be placed on auto-generated
– Your content must be original.
– Must follow this webmaster guideline. Check out here
• Content Policy Violations
–  Your site must follow all Adsense program policies. Check out AdSense program policies here.
• Site Navigation or Design Issues
– Your site must have clear and easy navigation to its visitors
– You should not have any redirections, restricted pages, lots of pop-ups, broken links, or pages under construction.
– You can check Adsense program policies here for more information.
• Issues with Your Traffic Sources
– No fake traffic sources, like paid to click, sending any rewarding emails.
– Must follow their landing page quality guidelines. Check out here.
– Must follow Webmaster guidelines too. Check out here.
• Unsupported language
– Your site language should be supported by Google Adsense. Check Adsense-supported languages here.
Now, Let's check what are the basic requirements of Adsense.
Basic Requirements of Google Adsense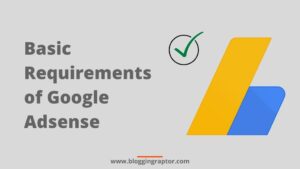 – You must be the owner of the site which you want to get approved.
– Your content must be own and unique.
– Your age must be 18+ years
– Minimum article length should be 350+ words
– Must have Clear & Easy Navigation
– Should not have any fake traffic sources.
– Site language must be supported language, check Adsense supported languages.
– No adult, piracy, or abusive content
– You should follow all Adsense program policies.
My Personal Google Adsense Approval Tips & Tricks and 

How to Fix Low-Value Content
So, I again want to say that if you follow all of these tips, then you will definitely get Approval for your site, and the blog which you are reading right now (Blogging Raptor) is also get approved with just 16 Articles on it, with the help of this tips. I had shared the full video on my Hindi YouTube Channel of getting Adsense Approval on this blog, So If you can understand the Hindi language then you can check out that video here.
Ok, so n
ow let's discuss the most important part of this article, which is my personal method or tips for getting Adsense approval easily.
– Write a minimum of 15+ posts with a length of 1200+ words each post.
Here are some requirements of a number of articles with average words in each article you need to publish on your site.
If you write 350 – 500 words per post, then you need to publish 35 – 40 posts

If you write 500 – 800 words per post, then you need to publish 30 – 35 posts

If you write 800 – 1000 words per post, then you need to publish 25 – 30 posts

If you write 1000 – 1200 words per post, then you need to publish 15 – 20 posts
But, I would recommend you to write at least 20+ posts with an average of 1200+ words in each.
– All posts on your blog must have one image/video and that must be non-copyrighted.
– Your site must have a good interface, and be easy to navigate.
– Your blog must have good looking & authentic articles with proper ( headings, subheadings, paragraphs, images, labels, and proper grammar)
– Your domain should be at least 1 month old.
– Your all content should be self-written. No Copy-Paste work
– Your blog must have all important pages (i.e – About, Contact, Privacy, Terms & Condition, Disclaimer)
– Easy Navigation with everything perfectly aligned.
– Remove other third party Ad networks (If any)
– Remove all broken links or incomplete links (If any)
– Make sure your site doesn't have any redirections.
So, this is my go-to checklist which I'm using to get my blogs approved and also helped many new bloggers and subscribers to get their site approved.
Now, some of the most important tasks to do after applying for Google Adsense Approval.
which are mostly ignored by new bloggers and no one will guide them with these points.
What to Do After Applying for Adsense?
– Don't make any changes in your site HTML, Layout, Design, or any Navigation.
– Keep posting after applying for Adsense
– Share on social media try to get some traffic
– Wait for the Adsense team to reply they get hundreds of new applications every day, and many new bloggers don't wait for the response from Adsense, they wait for some days then remove their blog and apply again. Don't do that you will waste your time if you do this.
The average response time of the Adsense team is now 15 days and sometimes they take up to 1 month too, So wait for at least 25 – 28 days after applying to Adsense. If they didn't reply to your application, then you can remove your site and apply again.
Alright, so this was a detailed guide on How to get Google Adsense Approval easily. And I'm 100% sure if you follow my tips completely then you will definitely get approval for your blog.
I'm sure you definitely found this article helpful, So If any of your friends or in your contact circle is suffering from getting Google Adsense Approval then do share this article to help them to get their blogs approved! And if you have any other doubt regarding Google Adsense or any other blogging related doubt then feel free to ask in the comment section below, I will be happy to help you assist you as soon as possible 
Don't forget to subscribe to our newsletter to get the latest updates of our all-new articles and tips straight into your mailbox for free.!!